Every electronic device requires regular maintenance, including computers, phones, tablets and televisions. Just like you would change the oil in your car, it is important to regularly schedule maintenance for your expensive pieces of hardware. This is often referred to as preventive maintenance, which means maintaining an item to prevent future problems, inefficiencies and breakdowns. But in order to understand how electronic hardware maintenance works, we must first, it is important to understand what computer hardware components are and how maintaining these components works to prevent failures, keep you protected and ultimately save you money.
Computer Hardware: The Ins & Outs
Computer hardware includes all its physical components. Computers are complicated little pieces of technology the multiple components in a computer are your keyboard, monitor, hard drives, physical RAM sticks, CPU, cooling fans, etc. Logically, taking good care of these components is integral to your computer hardware maintenance.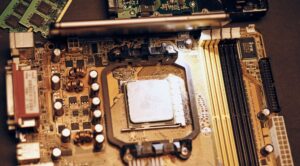 How To Maintain Your Expensive Tech
The majority of people believe that preventative maintenance programs are only useful for visible computer components. Hardware maintenance also includes components that are not visible to the eye. For this reason, preventative computer maintenance typically involves the software, peripherals and internal components of a PC.
Physical Hardware Maintenance & TLC
In this step, the computer's physical components are thoroughly cleaned. Your computer's fans do a lot, they maintain the temperature of your graphics and central processing units, to keep your system from overheating, creasing and eventually failing. Any dust inside the CPU should also be blown out. The peripherals such as the monitor, mouse and keyboard should be blown out with specially designed compressed air, then sterilized and thoroughly cleaned to maintain operational efficiency. A soft cloth and the right kind of solvent are recommended instead of using a liquid or solvent that can damage the physical parts. It is also important that you must make sure that physical components are not exposed to harsh elements or extreme temperature changes during maintenance to prevent preventable hardware damage.
System, Software & Operating System Check Up and Optimization
You can optimize the performance of your operating system by performing system-level maintenance. Make sure your hardware drivers are up-to-date, and download and install the latest versions. The latest version of any software should be used if you're using it. Your system contains a lot of programs that you probably do not use – delete these programs and free up disk space so that you can install more useful programs. Anti-virus and anti-malware software need to be strictly updated with security protocols to ensure the health of your operating system and everything within your network.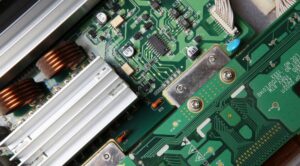 How Important Is The Overall Maintenance of My Computer?
Periodic and preventative maintenance of your computer hardware components are incredibly important for the longevity and security of your computer, infrastructure and network. By performing routine maintenance on your computer, you can detect dormant or potential problems before they become major issues. Additionally, maintenance will ensure your computer is running optimally and you are always at your most productive. Additionally, you can detect a plethora of problems at a system and physical level by simply remembering to maintain the various important parts of your computer.
Prevent Current & Future Threats
In order to ensure your computer is fully protected against security threats. The easiest way to do this is to ensure the anti-virus and anti-malware software are always up to date. Viruses can be an easy and quick way to destroy any small business no matter how good their product, service or business model is. Viruses do not discriminate or differentiate, they attack any potential vulnerability simply based on their archaic programming.
Maximize Your Computer & Network Speeds
The operating speed of your computer can be significantly improved by doing a few simple software tasks on your operating system:
Defragmenting The Hard Drive

Uninstalling Any and All Unnecessary programs

Updating The System Drivers.
Like A championship boxer, computers need to be light on their feet but also strong and secure.
Optimize Your Efficiency
Slowdowns and sluggishness occur with time in computers. Inevitably, the software will slow down and perform sub-optimally over time. This can be addressed by periodic maintenance and the computer's efficiency can be maximized.
There are many factors to consider when designing a maintenance schedule, such as the extent to which your computer is used and the intensity of the processes performed on the computer. It can be confusing and overwhelming.
For the best results make sure your preventative maintenance is handled by professional I.T specialists. Get in touch with ITBizTek to find out how we can help.
Contact ITBizTek IT Professionals Today
Contact ITBizTek to find trusted IT professionals to protect you and your business. Never let a network issue cause you downtime again with our around-the-clock network protection, managed IT and cloud backup services.
Head office: 364 Supertest Road, Suite 207, North York, Ontario, M3J 2M2, Canada
Second Office: 9251 Yonge Street, Suite 8308, Richmond Hill, Ontario, L4C 9T3, Canada