Cloud Infrastructure Solutions
ITBizTek stays on top Cloud Infrastructure Solutions. Our team can help you find the optimal solutions for your business or non-profit organization's need.
Cloud Infrastructure Solutions
Our certified technicians can help your business or non-profit organization by assessing your company's current infrastructure and providing you with a cloud infrastructure solution that outlines which cloud infrastructure best fits your company's needs, as well as a detailed package on data migration.
Optimal Control
A cloud infrastructure can help businesses and non-profit organizations with a plethora of things. For starters, with globalization and the rise and advancement of technology, mobility within a company is a crucial component of success. Being able to work anywhere through any device is necessary and the best way to have this is by moving to the cloud. With our cloud's built in disaster recovery, anything stored on the cloud can be recovered.
At ITBizTek, our team of experts can help assess your current infrastructure and your needs. Upon doing so, we take security, complexity, speed, portability and cost of the cloud design into account before providing you with a cloud infrastructure solution that is best suited for your company.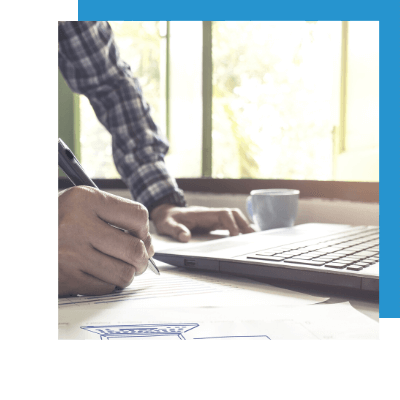 Virtual Execution
Cloud computing allows you to use remote resources, which saves on the cost of servers and other heavy-duty equipment. It also increases security if implemented correctly.
Upon choosing your cloud platform, our team at ITBizTek can create a strategy of implementation for your business or nonprofit organization. By doing so, you will have a clear plan of action, allowing you to transform your business into a cloud-ready enterprise. Contact our team for further information on our cloud infrastructure solutions.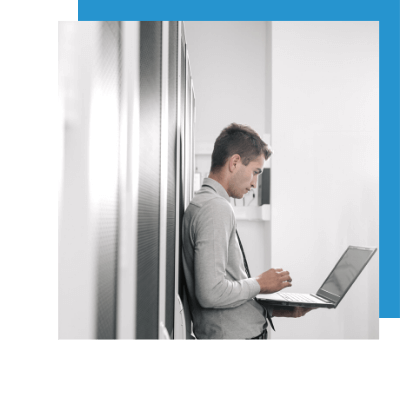 Moving Information
As part of our cloud infrastructure solutions, our team of certified technicians create a personalized, and comprehensive plan for data migration. In this plan, the tasks will be clearly defined and will have a timeline by which they should be done. By doing this, you ensure that the cloud migration covers all the necessary areas.
If you want to migrate data onto the cloud, contact our team for a smooth, reliable and expert cloud migration today.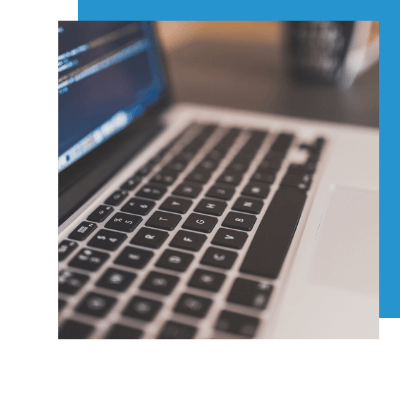 Necessary Upkeep
Cloud infrastructure testing is a cost-effective solution that permits you to test the software that uses the cloud infrastructure. Essentially, what we do is test the resources on the cloud (i.e. hardware, software, etc.). There are three cloud delivery models (IaaS, PaaS, and SaaS), as well as three types of cloud (public, private, and hybrid). In this process, you can choose to test the whole cloud, a portion of the cloud, through multiple clouds, among others. In fact, our team at ITBizTek can help your company by developing a cloud testing strategy that will results in a plethora of benefits, including: 
Low cost compared to traditional means of testing

Customized testing

Scalability to best fit your needs

Dynamic availability of testing environments, which replicates customer environments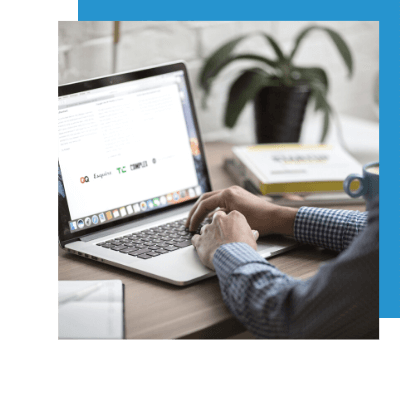 Get in Touch
We're here to help you find the best IT solutions for your business. Don't hesitate to drop us a line.
Why ITBizTek?
Operating since 1998, our team of certified professionals at ITBizTek can help you find the right cloud infrastructure solutions that will ensure your business or non-profit organization runs as smoothly as possible on a daily basis. Located in Toronto, we are an IT outsourcing company that provides its clients with continuous 24/7 support, as well as a comprehensive plan that is completely personalized to best meet your company's needs.
Over 2 decades of experience
Quality customer support
Wide range of IT services
Innovative and effective solutions
Prompt and reliable service
Service Areas
Ever since 1998, we've been servicing businesses across Toronto and the surrounding areas with reliable, consistent and fast IT business support. Committed to making IT hassle free with 24/7 IT monitoring and custom IT solutions, we're here to help your business grow.
Small to Medium
Companies
(1-20 Employees)
Startups and small businesses from all industries need an IT service provider that will provide them with the stability and reliability to keep their business running smoothly. ITBizTek provides reliable IT managed services for small to medium sized companies.
Medium to Large
Companies
(20-50 Employees)
To keep their day-to-day operations running smoothly without the risk of losing valuable data, medium and large companies need dependable IT support, regardless of the industry. We provide consistent support for medium and large companies.
Large
Enterprises
(50+ Employees)
It is essential for large enterprises to have a trusted IT service provider, no matter the industry. With consistent backups monitoring and 24/hour support, we ensure that large enterprises get the IT services they need to run their business smoothly.