Cloud Computing Infrastructure Solutions
Our certified cloud engineers can help your business or non-profit organization by assessing your company's current infrastructure and providing you with a cloud infrastructure solution that outlines which cloud infrastructure best fits your company's needs, as well as a detailed package on data migration. Our Cloud Infrastructure Services include, but are not limited to:
Working closely with clients to identify all their business needs.
Designing and developing the right cloud-based systems.
Maintaining cloud solutions in accordance with best practices.
Ensuring efficient functioning of data storage and processing functions.
Identifying, analyzing, and resolving infrastructure vulnerabilities and application deployment issues.
Reviewing regularly the existing cloud infrastructure systems
Infrastructure Setup
A cloud infrastructure can help businesses and non-profit organizations with a plethora of things. For starters, with globalization and the rise and advancement of technology, mobility within a company is a crucial component of success. Being able to work anywhere through any device is necessary and the best way to have this is by moving to the cloud. With our cloud's built in disaster recovery, anything stored on the cloud can be recovered.
At ITBizTek, our team of experts can help assess your current infrastructure and your needs. Upon doing so, we take security, complexity, speed, portability and cost of the cloud design into account before providing you with a cloud infrastructure solution that is best suited for your company.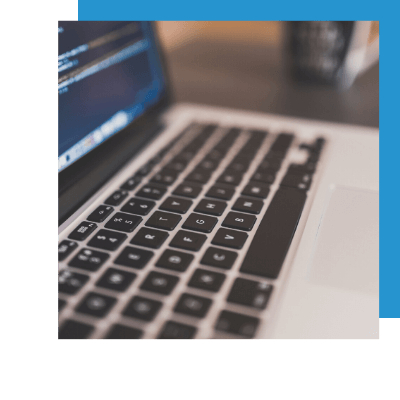 Remote Access & Reduced Cost
Cloud computing Infrastructure allows you to use remote resources, which saves on the cost of servers and other heavy-duty equipment. It also increases security if implemented correctly.
Upon choosing your cloud platform, our team at ITBizTek can create a strategy of implementation for your business or nonprofit organization. By doing so, you will have a clear plan of action, allowing you to transform your business into a cloud-ready enterprise. Contact our team for further information on our cloud infrastructure solutions.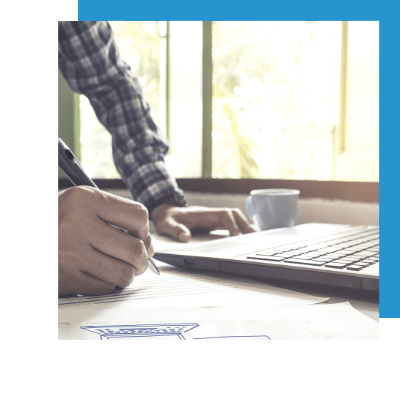 Moving Information to Cloud
As part of our cloud infrastructure solutions, our team of certified technicians create a personalized, and comprehensive plan for data migration. In this plan, the tasks will be clearly defined and will have a timeline by which they should be done. By doing this, you ensure that the cloud migration covers all the necessary areas.
If you want to migrate data onto the cloud, contact our team for a smooth, reliable and expert cloud migration today.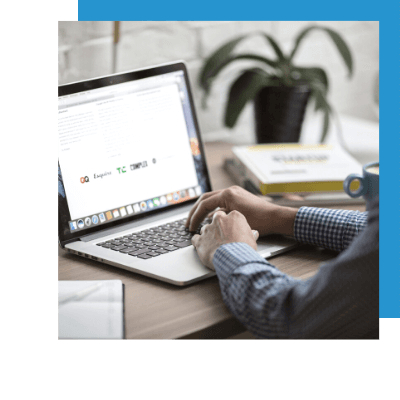 Necessary Management Maintenance
Cloud infrastructure testing is a cost-effective solution that permits you to test the software that uses the cloud infrastructure. Essentially, what we do is test the resources on the cloud (i.e. hardware, software, etc.). There are three cloud delivery models (IaaS, PaaS, and SaaS), as well as three types of cloud (public, private, and hybrid). In this process, you can choose to test the whole cloud, a portion of the cloud, through multiple clouds, among others. In fact, our team at ITBizTek can help your company by developing a cloud testing strategy that will results in a plethora of benefits, including: 
Low cost compared to traditional means of testing

Customized testing

Scalability to best fit your needs

Dynamic availability of testing environments, which replicates customer environments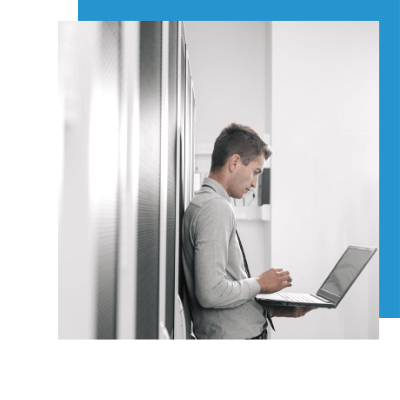 Small to Medium
Companies
(1-20 Employees)
Startups and small businesses from all industries need an IT service provider that will provide them with the stability and reliability to keep their business running smoothly. ITBizTek provides reliable IT managed services for small to medium sized companies.
Medium to Large
Companies
(20-50 Employees)
To keep their day-to-day operations running smoothly without the risk of losing valuable data, medium and large companies need a dependable IT company to support them, regardless of the industry. We provide consistent support for medium and large companies.
Large
Enterprises
(50+ Employees)
It is essential for large enterprises to have a trusted IT service provider, no matter the industry. With consistent backups monitoring and 24/hour IT support, we ensure that large enterprises get the IT services they need to run their business smoothly.
Why Choose ITBizTek for Your Cloud Infrastructure Setup?
Operating since 1998, our team of certified professionals at ITBizTek can help you find the right cloud infrastructure solutions that will ensure your business or non-profit organization runs as smoothly as possible on a daily basis. Located in Toronto, we are an IT outsourcing company that provides its clients with continuous 24/7 support, as well as a comprehensive plan that is completely personalized to best meet your company's needs.
Over 2 decades of experience
Quality customer support
Wide range of IT services
Innovative and effective solutions
Prompt and reliable service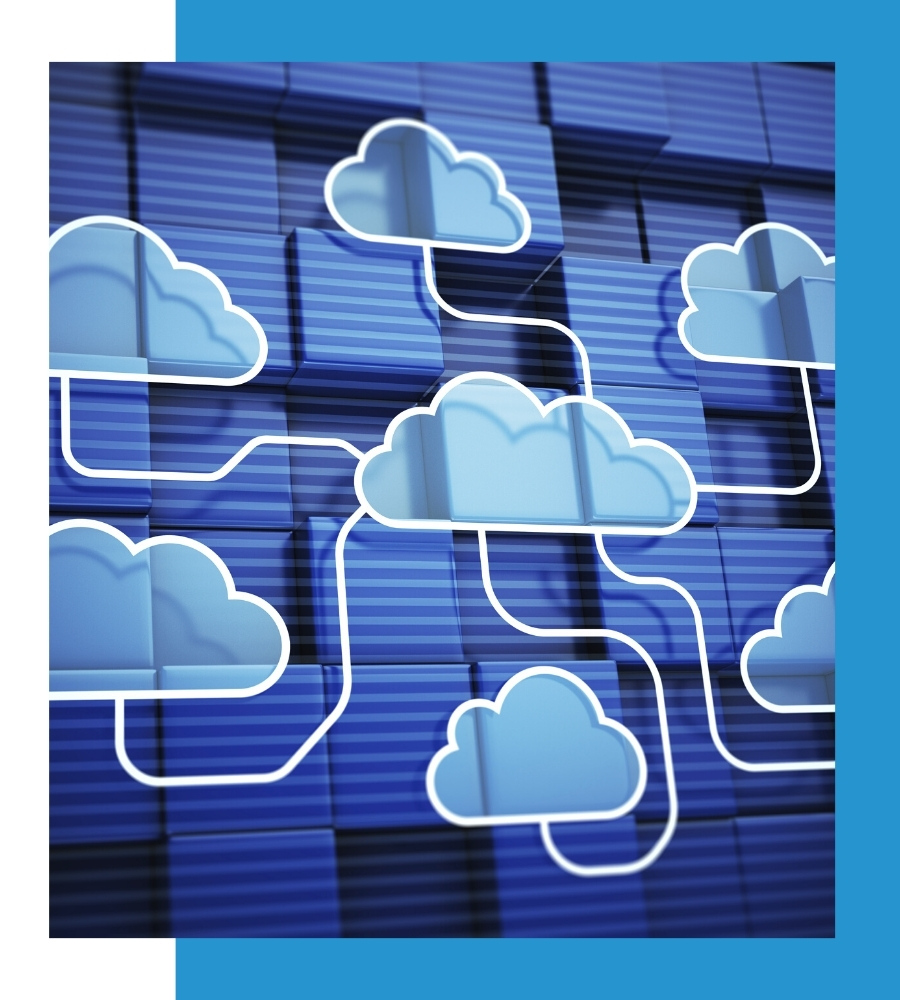 What is a Cloud Readiness Assessment From ITBizTek?
A cloud readiness assessment from ITBizTek is a process of determining whether an organization is prepared to move its operations and applications to a cloud computing environment. The assessment typically involves evaluating the current state of the organization's IT infrastructure and capabilities, as well as its business goals and objectives, in order to identify any gaps that need to be addressed before making the transition.
In order to ensure that the move to the cloud is successful, it is important to consider all aspects of the transition when conducting a cloud readiness assessment. This includes assessing the technical feasibility of moving to a cloud platform, as well as identifying any organizational or cultural changes that may need to be made in order for the transition to be successful. Additionally, it is important to consider the financial implications of moving to a cloud platform, as this can have a significant impact on the overall budget and bottom line.
A cloud readiness assessment is an important part of the process of moving to a cloud computing environment. ITBizTek takes the time to properly assess all aspects of the transition, organizations can ensure that they are prepared for the move and that they will be able to realize all of the benefits that cloud computing has to offer.
ITBizTek Cloud Computer Consulting Services
ITBizTek offers industry-leading managed IT and cloud infrastructure services. Cloud computer consulting is a type of computer consulting that uses cloud-based computing resources to provide its services. During cloud computer consulting, the client pays for the use of computing resources, such as servers, storage and applications, on a pay-as-you-go basis. This type of computer consulting can be used to provide both IT and business services.
Cloud computer consulting can be used to provide a variety of different services, including infrastructure as a service (IaaS), platform as a service (PaaS) and software as a service (SaaS). IaaS provides customers with access to remote computing resources, such as servers and storage, while PaaS provides customers with access to cloud-based applications. SaaS provides customers with access to software that is hosted on the cloud.
ITBizTek offers all of the above services and then some You be sure you are going with an IT service provider you can trust because we have a long track record and a large portfolio of satisfied clients all over Toronto and the GTA. ITBizTek prides itself on clear and transparent communication with our all of clients and ensure that they have support 24/7, 365 days a year.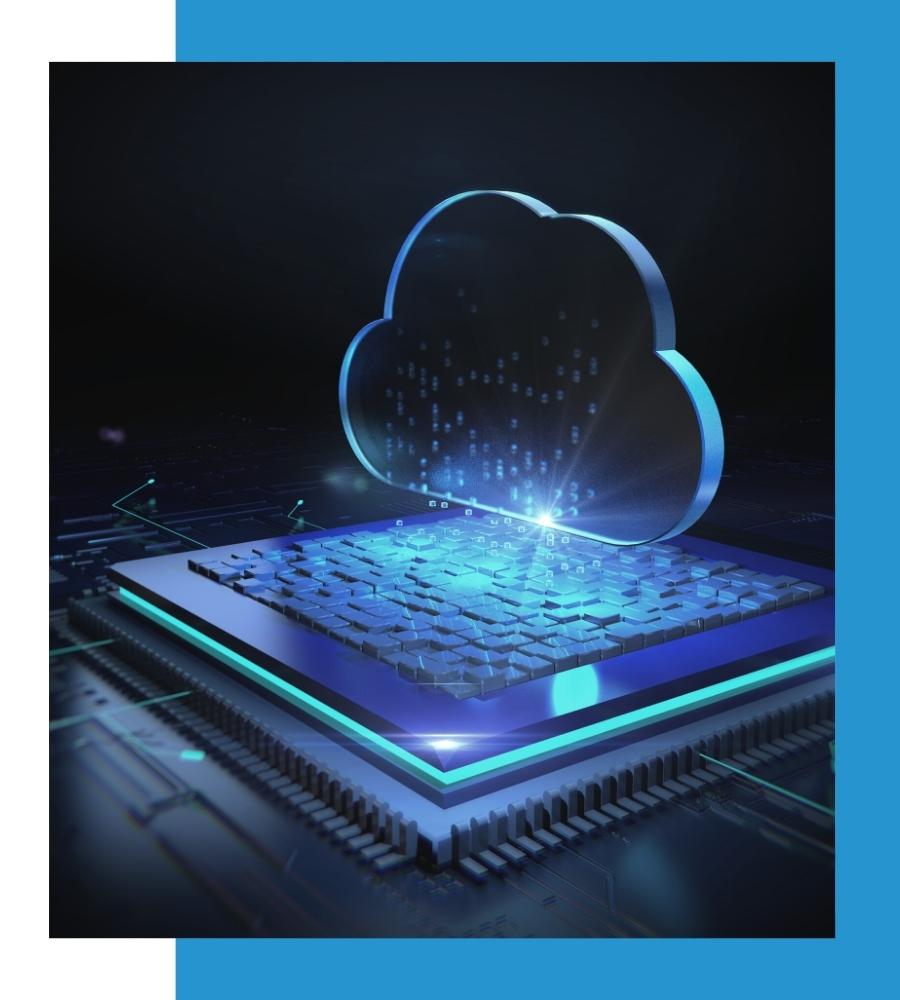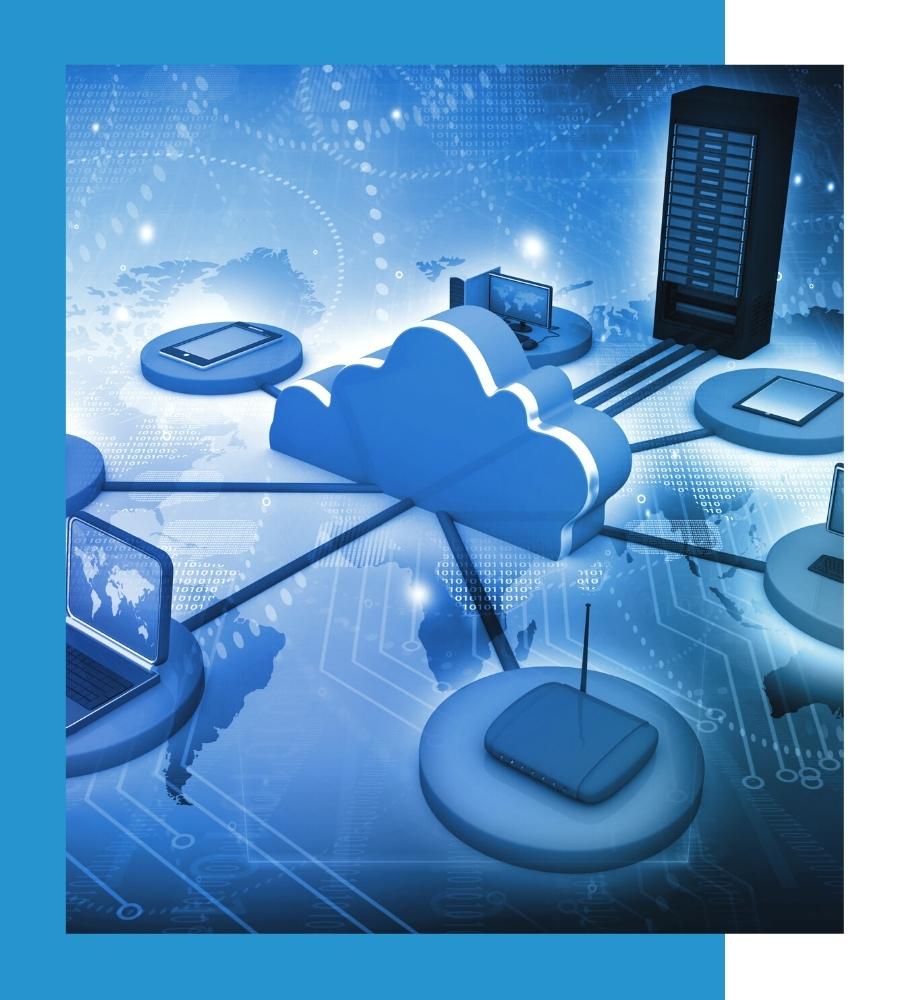 What are Cloud Migration Services?
IT cloud migration services from ITBizTek refer to the process of moving data, applications, and other resources from one cloud environment to another. This can be done for a variety of reasons, such as reducing costs, increasing performance, or improving security. The process typically involves assessment, planning, execution, and testing phases.
There are many factors to consider when migrating to the cloud, such as which applications to move, how to migrate them, and what impact the migration will have on users and business operations. Cloud migration services can help simplify and streamline the process by providing expert guidance and support.
When choosing a cloud provider, it is important to consider their experience with cloud migrations, as well as their ability to support your specific needs. Cloud migration services can vary depending on the provider, so it is important to contact ITBizTek.
Cloud migration can be a complex process, but with the right tools and expertise, it can be a smooth and successful transition. Cloud migration services can help you assess your needs, plan your migration, and execute it with minimal disruption to your business.
Get in Touch
We're here to help you find the best IT solutions for your business. Don't hesitate to drop us a line.
Cloud Setup Solutions FAQs
The emergence of cloud computing has revolutionized how most organizations and enterprises manage their IT resources and systems. In the past, the only way to develop IT capabilities was to establish an on-premise IT infrastructure, which meant significant costs for the organization. For many small and medium businesses, the financial and technical requirements were simply too large. Cloud computing offers the opportunity for an organization to access the computing capabilities and data storage they require for a fraction of the cost. Cloud infrastructure can be very complex and broad, but it involves several components such as:
Software
Servers
Storage resources
Network devices
These components are accessed via the cloud and can be retrieved in various ways such as telecom services, internet, WANs and other networks.
A good IT provider will follow several, carefully planned steps to ensure your cloud infrastructure is robust and reliable.
Data management tools integration – This means using a variety of IT tools for security, customer care, provisioning, directories and making these work with open APIs and cloud management to integrate existing administration, management and operations. A cloud infrastructure supports modern hardware, software, virtualization and any other technology.
Resource and service management – This includes a measured package of services and applications that end users can easily manage. Service management creates policies for workflows and data to make sure it's fully efficient and everything is delivered to the cloud systems.
Visibility, Security and Reporting – Cloud environments must have high levels of visibility and real time reporting to guarantee security, SLAs and compliance.
User, admin and developer interfaces – Complex cloud services should me simplified through automated deployment and self service interfaces that help users manage their own data centers through networking resources and virtual storage.
As technology continues to evolve, cloud computing is becoming more and more essential. The most obvious and key benefit to cloud infrastructure is that it helps streamline business processes, but beyond that, there are numerous benefits of a cloud infrastructure:
Cost: The cloud reduces the operating expenses of having your own data center.
Flexibility and agility: The majority of cloud infrastructures are self-managed which improves the efficiency and uptime of business systems while allowing all partners and off-site coworkers to access required data on the spot, whenever they need it.
Agility and flexibility: A cloud infrastructure improves the efficiency and uptime of business systems, which helps the business focus more on the business rather than IT issues.
Security: Cloud infrastructure provides advanced protection against viruses, hackers and data breaches through encryption keys, strong firewalls and private clouds.
A cloud infrastructure encompasses many aspects of your business, including data storage, networking, virtualization and cloud computing. Each component plays a role in helping businesses:
Network: Cloud resources are usually delivered over the internet, so third party service providers can maintain and build the networking infrastructure, including physical switches, wiring and routers that help ensure that cloud infrastructure is available to customers.
Storage: Cloud storage lets organizations manage and store data on servers instead of having to build their own physical data centers. Third party cloud storage allows users to access data via the internet, which means it can be accessed from anywhere.
Servers: A server has been programmed to provide a service to a user or customer.
Cloud infrastructure basically helps you store data on remote servers and it can be divided into backend and front-end cloud computing. The front end allows the user to access the data stored in the cloud while the backend is responsible for securely storing data and information. Cloud infrastructure is basically comprised with computers, databases, servers and central servers. Cloud infrastructure maintains multiple copies of data to mitigate data loss, security breaches and so on.
ITBizTek offers a wide variety of cloud services, from consulting and assessment to cloud management and operations.