Cloud Consulting at ITBizTek
In the ever-evolving digital landscape, our Cloud Consulting services are designed to propel your business into the future. We're not just about technology; we're about transforming the way you operate. Our seasoned Cloud teams specialize in reimagining business processes through cloud-enabled platforms and cutting-edge technologies.
Let us be your strategic partners in navigating the complex terrain of digital innovation. Whether it's Cloud Backups or Migration to Cloud, we are here to advice and help you with the best cloud technologies for your business.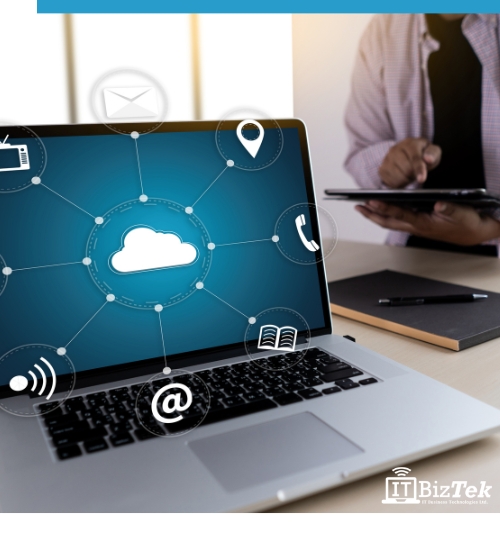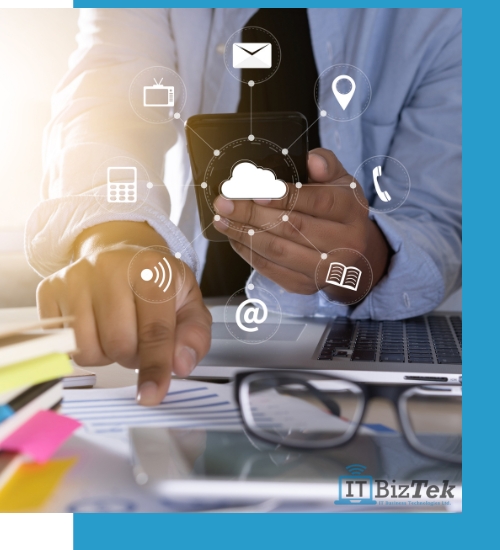 Unleashing the Power of Cloud Technology
At ITBizTek, we believe cloud technology isn't just a solution; it's a catalyst for innovation. Our Cloud Consulting services offer a comprehensive approach, helping organizations consolidate capabilities within a broader digital strategy. From creating captivating digital platforms to securely connecting with stakeholders, we empower you to make the most of cloud benefits.
Discover cost-effectiveness, enhanced data utilization, and scalability, all while fostering innovation and bringing your business and technology teams closer.
How ITBizTek Elevates Your Cloud Journey
Embark on an end-to-end transformation journey with ITBizTek's full-service cloud capabilities. Our Cloud Consulting team specializes in:
Artificial Intelligence Consulting: Human-centered, outcomes-focused AI adoption.
IoT Consulting: Bridging the physical and digital worlds for transformative opportunities.
Blockchain Consulting: Decentralized ledger expertise for secure data exchange.
Intelligent Automation: Holistic views on automation, process improvement, and service enhancement.
Digital Strategy and Transformation: Constantly refreshing and scaling successes in the Transformative Age.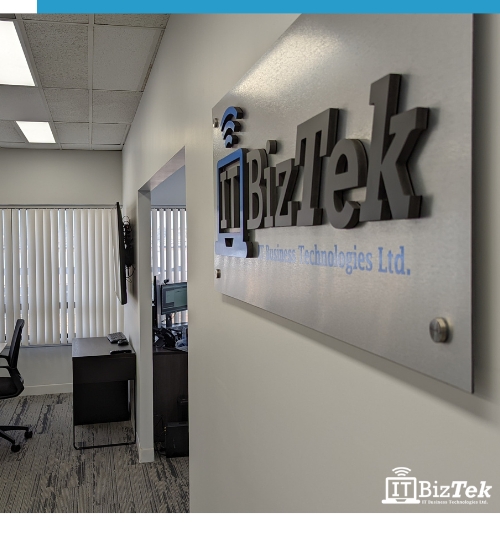 Small to Medium
Companies
(1-20 Employees)
Startups and small businesses from all industries need an IT service provider that will provide them with the stability and reliability to keep their business running smoothly. ITBizTek provides reliable IT services for small to medium-sized companies.
Medium to Large
Companies
(20-50 Employees)
To keep their day-to-day operations running smoothly without the risk of losing valuable data, medium and large companies need a dependable IT company to support them, regardless of the industry. We provide consistent support for medium and large companies.
Large
Enterprises
(50+ Employees)
It is essential for large enterprises to have a trusted IT service provider, no matter the industry. With consistent backups monitoring and 24-hour IT support, we ensure that large enterprises get the IT services they need to run their business smoothly.