Home Infrastructure Setup Solutions
Our certified technicians can help your business or non-profit organization by providing your employees with the necessary software and hardware installations, along with secure remote access to company data and files while they are working from home. Our work-from-home setup entails going through daily operations and current infrastructure so no detail is missed.
Small to Medium
Companies
(1-20 Employees)
Startups and small businesses from all industries need an IT service provider that will provide them with the stability and reliability to keep their business running smoothly. ITBizTek provides reliable IT services for small to medium-sized companies.
Medium to Large
Companies
(20-50 Employees)
To keep their day-to-day operations running smoothly without the risk of losing valuable data, medium and large companies need a dependable IT company to support them, regardless of the industry. We provide consistent support for medium and large companies.
Large
Enterprises
(50+ Employees)
It is essential for large enterprises to have a trusted IT service provider, no matter the industry. With consistent backups monitoring and 24-hour IT support, we ensure that large enterprises get the IT services they need to run their business smoothly.
Shielded Remote Access
Many businesses have switched to remote work over the years. While it's a feasible tactic to keep the workflow going, it may not always be the most optimized solution. Particularly since remote access isn't always secure. That's where our team at ITBizTek comes in. Not only will we be able to provide you with a complete work-from-home setup, but we'll also be able to set up secure remote access from your home, protecting you and your team from cyber threats and data loss. 
We ensure that: 
Your employees are safeguarded against ransomware, phishing or any other cyber threats

Personal devices used for work are protected against cyber attacks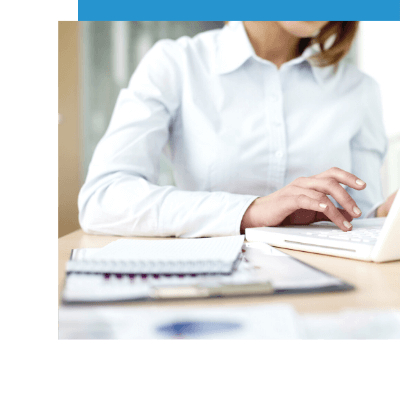 Protected Laptop Home Access
If you need to give remote access to your staff so they can access company data from their laptop, ITBizTek can help. In addition to paving a safe path for your employees, our team places safeguards to protect the device when those files are being accessed. We train employees to detect potential threats, navigate around them and what to do in the case of a cyberattack. Our goal is to maximize productivity for your company. That's why our focus is on optimization and security in all our work-from-home setup services.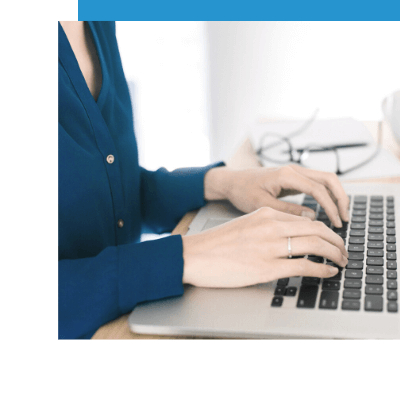 Professional Work-From-Home Configuration
The setup employees have at the office may differ from the setup at home. The last thing you want is a meeting or conference call to be delayed or end abruptly due to technical issues. As part of our work-from-home setup, our team at ITBizTek assesses your company's day-to-day requirements, ensuring your staff's personal and company devices are set up correctly so there are no hindrances in daily operations. We ensure the small details are covered, such as making sure the webcam and headset are properly configured.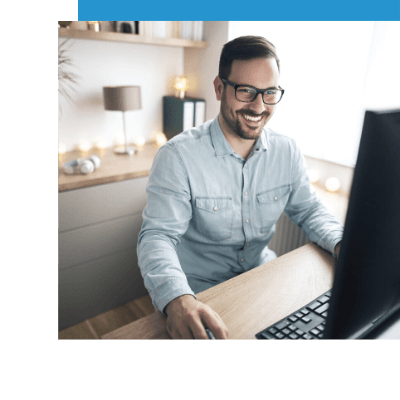 Smooth & Secure Integration
At ITBizTek, our team of certified technicians can help you pair Zoom with Microsoft Teams. This multi-platform configuration will allow your employees to easily create, access or connect to Zoom meetings via bot commands. This integration combines a platform used for its internal collaboration (Microsoft Teams) with a platform that can be used internally or externally with vendors or customers (Zoom). 
We complete this integration swiftly and efficiently. In addition, our team trains your staff on how to use both platforms optimally, so the aspects of productivity and security are covered.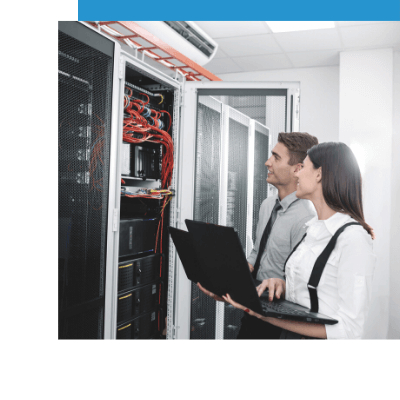 Printing Securely
Printing remotely isn't an issue when the information isn't confidential in nature. However, when the information is sensitive and discretion is important, ensuring that the documents are sent to the right place is crucial. ITBizTek knows that, and that's why we can help set your company up with a network that will enable remote workers to print securely and allow them to print straight to the office if they wish to do so. In fact, we have multiple IT solutions to navigate around the security of remote printing. Contact our team of professional technicians and see how we can help you with your company's work-from-home setup.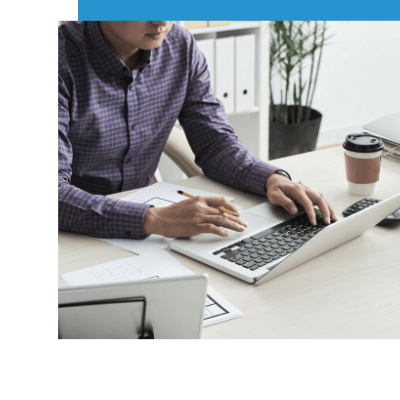 Why Choose ITBizTek for your Work-From-Home Setup?
Operating since 1998 in Toronto, ITBizTek is an IT outsourcing company that is dedicated to helping businesses and non-profit organizations find Managed IT solutions that ensure their daily operations run as smoothly as possible. Our team of certified technicians has the skills to develop a personalized, comprehensive work-from-home setup. We also provide 24/7 support in case you need it. Our primary goal is to optimize your company in a way that increases productivity, so you can keep growing and reach your objectives.
Based in Toronto
Certified professionals
Wide range of IT solutions
Over 2 decades of experience
Innovative and effective solutions
Superior customer support
Prompt and reliable team
Get in Touch
We're here to help you find the best IT solutions for your business.
Work From Home IT Services FAQs
At ITBizTek, we know that your needs extend beyond the office. With the current, fast-shifting need to work from home, it is no wonder that organizations are putting an increased focus on work-from-home infrastructure setup. In order to maintain productivity and achieve your goals, you need IT experts who know how to structure IT solutions for your particular needs. That's where we can help you. We'll help you set up your work-from-home structure quickly and conveniently. Security, assessments, monitoring; whatever you need, we can help.
The benefits of a digital workspace support your business goals and help ensure business continuity without having to be present in the physical office. Our work-from-home IT setup will help you with:
Security: Ensure your employees' devices are safe in a remote work environment.
Mobility: You and your employees do not have to be together in one location and you can be confident that the files, applications and data they need are always available to them.
Networking: Your network is always secured and monitored by our team, so you and your employees can focus on the work, and not waste time on IT issues.
IT solutions can help you improve your work-from-home productivity through advanced solutions. First and foremost, an IT company can remove any work blockers through an advanced virtual workspace that is easily accessible from anywhere in the world. ITBizTek offers advanced cloud solutions that will ensure your employees have access to everything they need.
Our team will work with you and design you the right network solution that covers all your work-from-home needs. This includes any and all IT services such as:
Network Design
Software and Hardware
Deployment (device configuration, remote support and monitoring)
Custom Managed IT Services packages
Cloud Security
Infrastructure Management
Cloud Monitoring
Backups
And many more!
Your IT company can help you overcome your biggest work-from-home challenges.
Your IT company can help you overcome all your work-from-home challenges through various solutions. These include:
Secure network access
Control and reporting of work activity
Wired and wireless access to your network
Consistent connection for all your working devices
Improved security
Better support and helpdesk
And many more