Tech Support to the Not-for-Profit Sector
Over the years, ITBizTek has provided IT services for numerous nonprofit organizations. We understand your budgeting and the unique nature of your operations, which is why we're committed to providing you with complete solutions that will help your organization run smoothly within your budget.
Secure Your Non-Profit Organization Data
As part of our IT for Nonprofits, we will provide your organization with backup solutions that will keep your data safe against any unfortunate events such as server failure, theft, fire, and so on. This way, you can rest assured that your applications and data are always accessible, even in the event of a disaster.  Our cloud backup solutions are an affordable option to protect your data. We provide:
Onsite Backups
Offsite Backups
Cloud Services Backups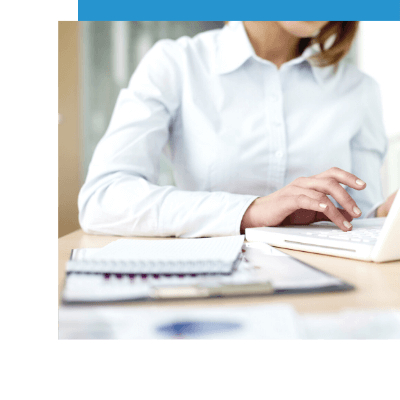 IT Services Tailored to Your Non for Profit Organization
From server management that includes 24/7 server monitoring to network management that provides insight into traffic, up-time and security, we specialize in custom IT for nonprofit organizations that help improve efficiency and security.
Our goal is to help you manage your day-to-day operations smoothly and focus on your organization's goals, instead of wasting time and resources on IT matters.
100% Remote Support
Our IT for nonprofit services are curated to your organization's individual needs and we offer full security and support services, such as Microsoft 365 SharePoint, for your software and hardware.
ITBizTek can help you move your organization to a remote setup with 24/7 support for all your IT needs, including training, setup for Microsoft Teams/Zoom, headset and webcam configurations, cloud storage and more!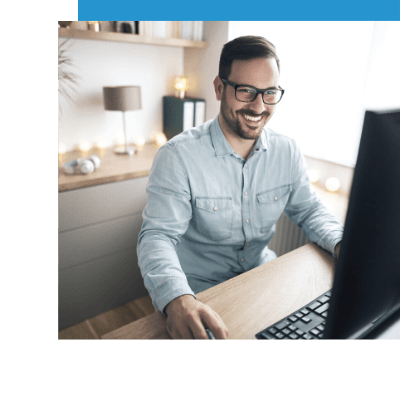 Cloud Solutions for Nonprofits
At ITBizTek, we can provide you with a complete peace of mind with our managed cloud services. Our IT for nonprofits solutions are meant to keep your operational costs low and ensure your data is protected. With our proactive monitoring and management, you'll be able to focus more on your organization. We offer:
Custom Cloud IT Solutions
Cloud Backups
Full Online Support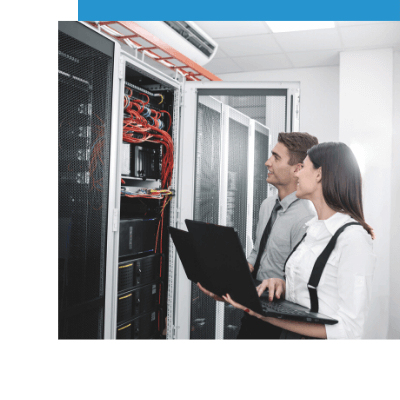 Affordable IT Solutions for Nonprofits
At ITBizTek, we understand the budgetary constraints that most nonprofits are faced with, which is why we can negotiate substantial savings on different hardware and software solutions.
We'll ensure that you are getting all of the advantages and discounted programs from various vendors and get you the best price for your IT services. Count on us to get the right type of IT for nonprofit solutions that will help your organization achieve its goals.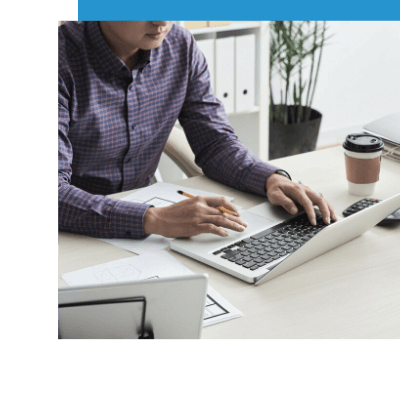 Why Choose ITBizTek to support your Non-For-Profit Organization?
ITBizTek is located in Toronto and we believe that IT should not be complicated; it should be affordable and hassle-free. That's why we're committed to simplifying our Managed IT solutions to better suit your organization's needs. Our simplified IT for nonprofit services means less time spent on dealing with IT issues, and more time spent on nurturing your organization and managing your day-to-day operations.  Through continuous 24/7 support and a comprehensive plan developed just for your non-profit organization, we're the IT company you can rely on.
Certified professionals
Innovative solutions
Over 20 years of experience
Superior customer service
Prompt and reliable service
IT Services for Non Profits FAQs
At ITBizTek, we know how important it is for you to maintain the productivity of your non-profit organization. Our team is here to ensure that all your operations run optimally while keeping your data safe and secure. Our proactive IT Support will give you the best value for your money and solve all your IT problems before they arise, ensuring maximum continuity for your organization.
At ITBizTek, we know how vital it is that your organization has a reliable and trustworthy IT company. We're committed to making IT matters as simple as possible, so you can focus on your organization instead of IT issues. We're real experts with real knowledge and experience, and we offer competitive packages for non-profit organizations. We're here to provide a complete solution for your organization through a customized approach.
At ITBizTek, we offer every possible IT solution for non-profits, including:
IT assessment and review
24/7 monitoring and security
Cloud backups
Network security
Cloud email
IT Consulting
Secure WiFi
Network cabling
And many more
The benefits of IT Managed Services for non-profits span across all areas of your organization, including productivity, security, workflow, cost saving and so on. Here are just some of the many advantages of choosing ITBizTek as the IT company for your business:
Saving costs: ITBizTek not only offers great discounts on hardware and software solutions for nonprofits, but we also help you save costs in licensing, emergency repairs and training, to name a few.
Better response time: Our team is always available to address any issues you may encounter, and we can ensure they are dealt with in a timely manner.
Better security: With cloud management and monitoring, you no longer have to worry about viruses or any potential threat. We are committed to keeping your data safe.
Scalability: As your business grows, so do your IT needs. ITBizTek ensures those needs are met and that they continue to evolve as your business grows.
At ITBizTek, we offer complete security for your organization's sensitive information. With cloud backups and monitoring, we ensure your data is safe and protected against any virus. With advanced encryption, firewalls, and other security measures, we're here to keep your files safe. In addition, when you choose us for your IT partner, you can be sure that you're also protected against any disaster, and that your organization can resume working with minimal interruption.
Small to Medium
Companies
(1-20 Employees)
Startups and small businesses from all industries need an IT service provider that will provide them with the stability and reliability to keep their business running smoothly. ITBizTek provides reliable IT services for small to medium-sized companies.
Medium to Large
Companies
(20-50 Employees)
To keep their day-to-day operations running smoothly without the risk of losing valuable data, medium and large companies need a dependable IT company to support them, regardless of the industry. We provide consistent support for medium and large companies.
Large
Enterprises
(50+ Employees)
It is essential for large enterprises to have a trusted IT service provider, no matter the industry. With consistent backups monitoring and 24-hour IT support, we ensure that large enterprises get the IT services they need to run their business smoothly.