ITBizTek helps businesses and non-profit organizations seamlessly backup all company data onto the cloud for ease of accessibility and increased security.
Custom Cloud Backup Solutions
Our certified technicians can help secure your business or non-profit organization data by ensuring customized cloud backup solutions. Whether you want to protect your data, email service, or the contents on your hardware, our team can help.
Secure Your Data
System failures, outages, and natural disasters occur without warning. In those instances, companies and organizations that have backed up their servers are in luck. This is in part due to the fact that their information has not been lost, as well as the fact that all that backed up data is still encrypted and thus protected even while on a remote server.
ITBizTek knows how important business data can be. That's why we provide cloud backup solutions. In addition to rapid data recovery, a data cloud backup provides flexible storage depending on the company's needs, and safeguards the data and apps found on the business server.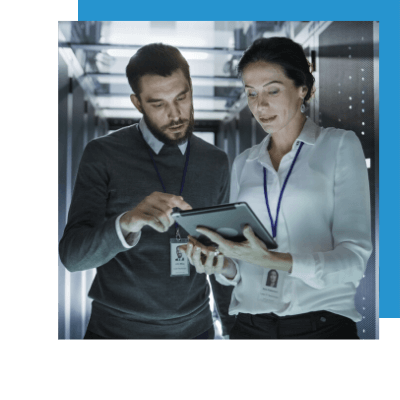 Safeguard Your Emails
Cloud email backups are the ideal solution to safeguard all emails in your company or organization. For starters, by backing up your email server, you can easily prevent data loss in the case of hardware failure, or in case someone accidentally deletes an email. Furthermore, all emails are backed up by a secure storage solution. This allows you to both view and manage your backup emails through a main panel, permitting you to continue working on or restoring an email or attachment that had been accidentally deleted.
ITBizTek provides easy email server cloud backup solutions, including automated backups, secure storage, admin control panel, attachment manager, easy migration and download, email restoration and email access from anywhere.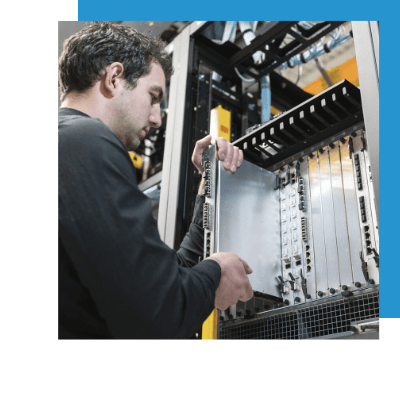 Protect the Data on Your Hardware
In the case of breakage, malfunction, a hack, or a complete crash, backing up your laptop and desktop is a necessity in this day and age. By duplicating your data to a cloud storage, you protect yourself against the unknown, but also allow yourself to securely access the data from anywhere. 
ITBizTek can provide all kinds of laptop and desktop cloud backup solutions that will:
Safeguard your computer data

Protect you against tech disasters

Provide you with reliable recovery

Offer you flexible storage solutions
Get in Touch
We're here to help you find the best IT solutions for your business. Don't hesitate to drop us a line.
Why ITBizTek?
With over two decades of experience within this industry, ITBizTek can help your business or non-profit organization with all types of cloud backup solutions. Dedicated to ensuring your day-to-day operations run smoothly, our certified professionals provide you with the support you need to grow and optimize your company. With our continuous 24/7 customer service, as well as a personalized comprehensive plan, you can rest assured ITBizTek is the right choice for you.
Wide range of IT services
Innovative solutions
Operating since 1998
Certified professionals
Prompt and reliable team
Superior customer support
Service Areas
Ever since 1998, we've been servicing businesses across Toronto and the surrounding areas with reliable, consistent and fast IT business support. Committed to making IT hassle free with 24/7 IT monitoring and custom IT solutions, we're here to help your business grow.
Small to Medium
Companies
(1-20 Employees)
Startups and small businesses from all industries need an IT service provider that will provide them with the stability and reliability to keep their business running smoothly. ITBizTek provides reliable IT managed services for small to medium sized companies.
Medium to Large
Companies
(20-50 Employees)
To keep their day-to-day operations running smoothly without the risk of losing valuable data, medium and large companies need dependable IT support, regardless of the industry. We provide consistent support for medium and large companies.
Large
Enterprises
(50+ Employees)
It is essential for large enterprises to have a trusted IT service provider, no matter the industry. With consistent backups monitoring and 24/hour support, we ensure that large enterprises get the IT services they need to run their business smoothly.