Online Backup Business Solutions
Our certified technicians can help secure your business or non-profit organization data by ensuring customized cloud backup solutions. Whether you want to protect your data, email service, or the contents on your hardware, our team can help and we will:
• Find the right backup solution according to your business need
• Design storage backup technology infrastructure, integrate cloud email and other storage options and ensure that the provided backup services are in line to your needs
• Proactively review and monitor the your Cloud backup jobs and systems
• Deliver a clear, detailed and accurate technical backup documentation
• Resolve all incident on cloud backup infrastructure and restore your system if needed in an effective, efficient and a timely manner.
Small to Medium
Companies
(1-20 Employees)
Startups and small businesses from all industries need an IT service provider that will provide them with the stability and reliability to keep their business running smoothly. ITBizTek provides reliable IT managed services for small to medium sized companies.
Medium to Large
Companies
(20-50 Employees)
To keep their day-to-day operations running smoothly without the risk of losing valuable data, medium and large companies need a dependable IT company to support them, regardless of the industry. We provide consistent support for medium and large companies.
Large
Enterprises
(50+ Employees)
It is essential for large enterprises to have a trusted IT service provider, no matter the industry. With consistent backups monitoring and 24/hour IT support, we ensure that large enterprises get the IT services they need to run their business smoothly.
Advantages of Cloud Storage
Lower your IT Budget with Online Backup
Cloud Backup is the best and most cost-effective solution the Small and Medium-Sized businesses have to overcome their data protection challenges, keeping at the same time they IT expenses on budget.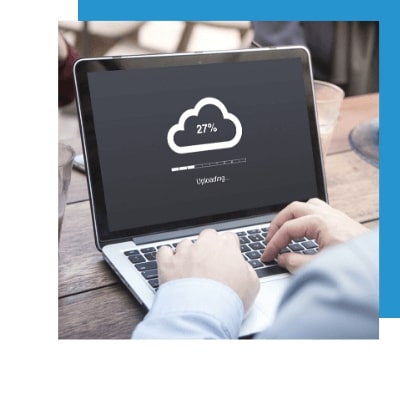 Access Your Data Easily
Having the data stored in the cloud allows you to access your important files anytime and anywhere, as long as there is access to the Internet Access, through a computer or mobile phone, without the need being at the office or having a specific laptop with you.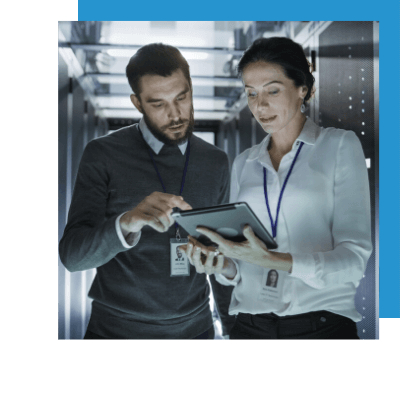 Secure your Data in the Cloud
In the case of breakage, malfunction, system failures, outages, natural disasters occur without warning, a hack, or a complete crash, backing up your laptop and desktop is a necessity in this day and age. Companies that have backed up their servers are in luck. This is in part due to the fact that their information has not been lost, as well as the fact that all that backed up data is still encrypted and thus protected even while on a remote server.
By duplicating your data to a cloud storage, you protect yourself against the unknown, but also allow yourself to securely access the data from anywhere.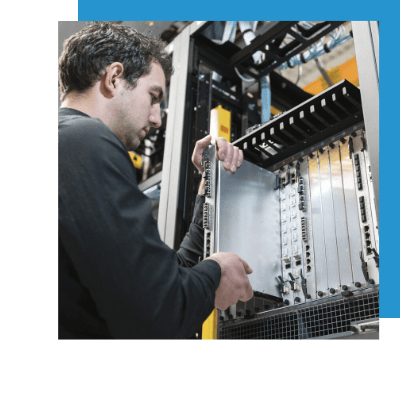 Why Choose ITBizTek for your Cloud Backup?
ITBizTek knows how important business data can be. That's why we provide cloud backup solutions. In addition to rapid data recovery, a data cloud backup provides flexible storage depending on the company's needs, and safeguards the data and apps found on the business server.
With over two decades of experience within this industry, ITBizTek is located in Toronto and can help your business or non-profit organization in GTA with all types of cloud backup solutions. Dedicated to ensuring your day-to-day operations run smoothly, our certified professionals provide you with the support you need to grow and optimize your company. With our continuous 24/7 customer service, as well as a personalized comprehensive plan, you can rest assured ITBizTek is the right choice for you.
Wide range of Managed IT services
Innovative solutions
Operating since 1998
Certified professionals
Prompt and reliable team
Superior customer support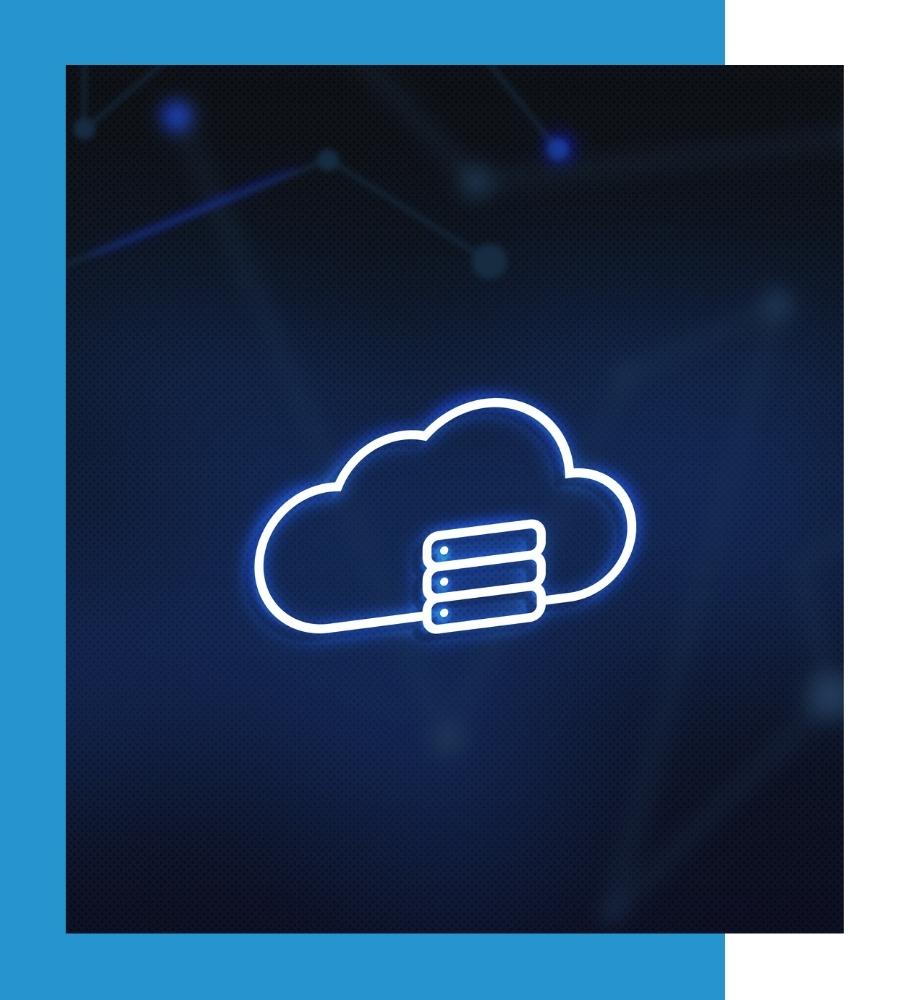 Trust ITBizTek for your Cloud Disaster Recovery
ItBizTek are professionals in all forms of IT and cloud security for business networks. Cloud disaster recovery (also known as cloud DR) is a cloud computing strategy for protecting an organization's data and applications from disruptions in service.
Cloud disaster recovery involves replicating data and applications to a secondary location in the cloud, where they can be quickly accessed in the event of an outage or other disruption. This ensures that critical information and systems are always available, even in the event of a major disaster.
Cloud disaster recovery can be used to supplement or replace traditional disaster recovery solutions, which can be costly and complex to implement. By using the cloud, organizations can take advantage of flexible, pay-as-you-go pricing models and scalable resources.
Cloud disaster recovery solutions from ITBizTek are often used in conjunction with other cloud services such as backup and storage, to provide a comprehensive approach to data protection.
Cloud Security for Your Business From ITBizTek
Cloud security works in tandem with ItBizTek's  Managed IT services and other cloud infrastructures to maximize the security of your important corporate data, cloud security is the practice of securing data and resources that are stored in or accessed through a cloud computing environment. It includes both the hardware and software components that make up the cloud infrastructure, as well as the processes and policies used to protect data and other assets.
Organizations that use cloud services must consider a variety of security risks, including those related to data confidentiality, data integrity, availability, and regulatory compliance which is why ITBizTek is here to simplify that. To mitigate these risks, they need to implement appropriate security controls, which may include encryption, access control, activity monitoring, and incident response.
In addition to the security risks posed by the underlying technology, organizations must also take into account the potential for human error or malicious activity by employees, contractors, or other insiders. To help mitigate these risks, organizations should consider implementing security awareness and training programs, as well as policies and procedures that govern access to cloud resources.
Cloud security is an important consideration for any business that is considering moving to this type of environment. By taking the time to assess the risks and implement the appropriate controls, businesses can ensure that their data and applications are safe from attack.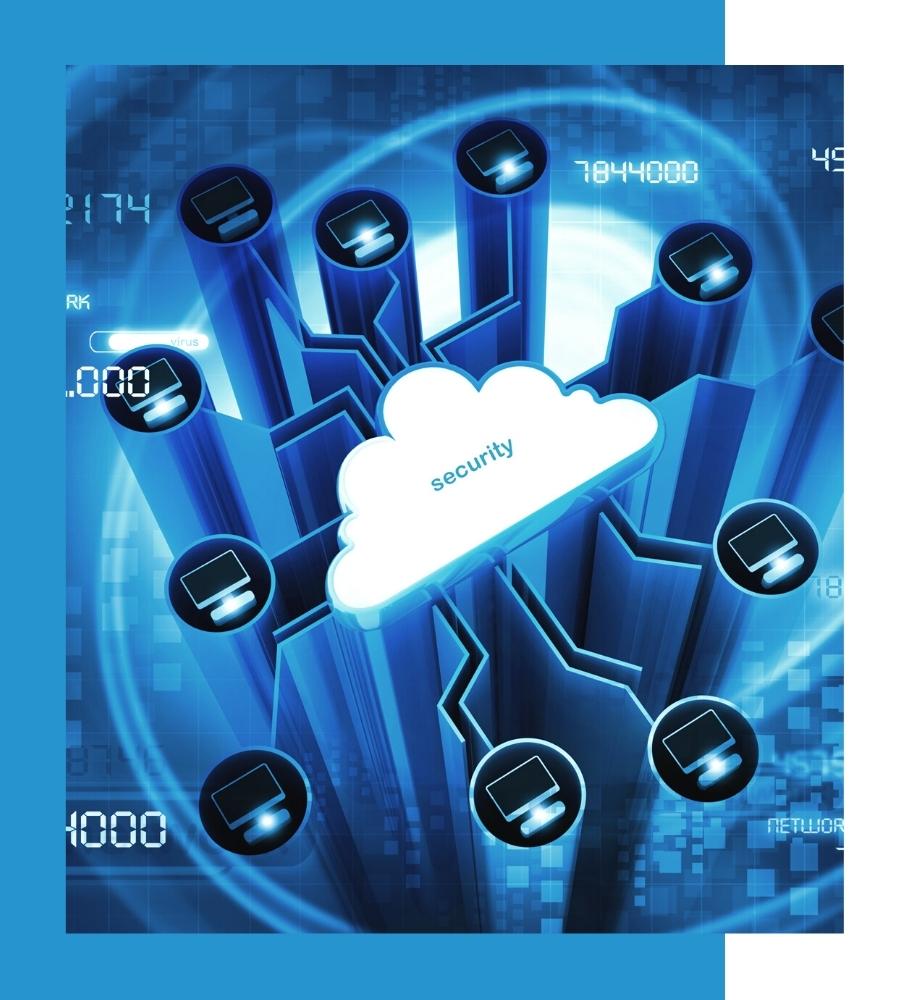 Get in Touch
We're here to help you find the best IT solutions for your business. Don't hesitate to drop us a line.
Online Backup Solutions FAQs
Cloud backup is a simple, time and cost effective way to protect your data. It allows you to safely store all your files and eliminates the risk of losing everything if a disaster occurs. Remote storage also lets you conveniently share files without worrying about their size.
Cloud backup is the best and most secure solution due to advanced encryption methods. This not only keeps your data safe from viruses, but it also ensures that your files are safe and that your business can safely resume in the event of a disaster.
Basically, you'll download a program to your computer that lets you upload files to the server and backup. This can either be done manually, or automatic. Ideally, your files should be backed up on a daily basis to prevent any data loss.
That depends on the size of your files, how much data you need to backup and so on. If you need a lot of storage, you're better off with unlimited storage space, so you don't have to worry about storage limitations.
Yes, of course. With cloud backup, you can restore your files anytime. All you need to do is follow the restoring procedure, and a good IT provider will support you throughout the process.
Restore time equates to downtime, which can negatively impact your company's bottom line. Your backup solution should restore data in a time frame that meets or exceeds your business requirements.
ITBizTek can help you choose retention periods for all cloud backups. That means that you can choose how long you retain any database, image, file, or anything else in between. This can be several months or years. We provide you with cloud backup solutions that work best for your business.
ITBizTek cloud backup is a fully managed service, which means that we monitor your backups 24/7. Our team is here to identify potential problems and to resolve them as fast as possible.