How Our Helpdesk Experts Can Help You?
Our specialists provide full IT support services for all your needs, both remotely and on-site. If you seek technical assistance then we will:
Discuss all your inquiries and technical challenges over the phone or email and will assist in troubleshooting the issues.
Perform remote troubleshooting and virtual diagnostic support.
Determining the best solution based on the issue and details provided and walking you through the problem-solving process.
Identify and suggest possible improvements in procedures.
Schedule on-site IT support for any unresolved issues.
Small to Medium
Companies
(1-20 Employees)
Startups and small businesses from all industries need an IT service provider that will provide them with the stability and reliability to keep their business running smoothly. ITBizTek provides reliable IT managed services for small to medium sized companies.
Medium to Large
Companies
(20-50 Employees)
To keep their day-to-day operations running smoothly without the risk of losing valuable data, medium and large companies need a dependable IT company to support them, regardless of the industry. We provide consistent support for medium and large companies.
Large
Enterprises
(50+ Employees)
It is essential for large enterprises to have a trusted IT service provider, no matter the industry. With consistent backups monitoring and 24/hour IT support, we ensure that large enterprises get the IT services they need to run their business smoothly.
IT Support & Troubleshooting Benefits
Our fast response ensures all IT matters are resolved quickly and efficiently, with no downtime. We support all commonly used applications and devices, including desktops, laptops, server operating systems and others.
IT Hotline Support
At ITBizTek, we're proud of our prompt services, and our specialists are always available to address any issues that may arise in your daily operations. Our IT hotline will take your call immediately and ensure a technician addresses the matter quickly.
We're known for our personalized IT support service and commitment to our clients. Our IT support in Toronto will assess and resolve IT problems as soon as they arise, so you can focus on your business.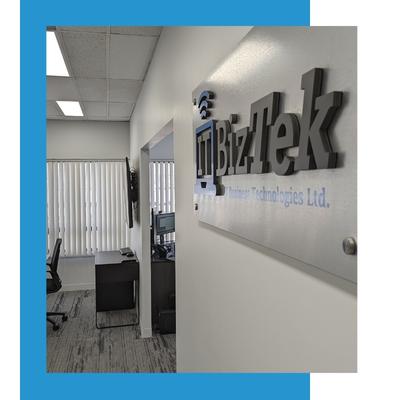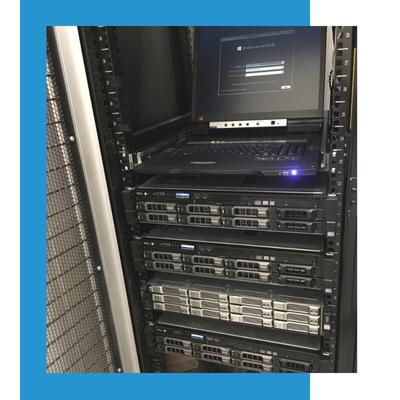 Solutions for All Your IT Issues
We offer a wide range of IT support services to suit your needs. We can provide you with support over the telephone and through remote access. If the issue cannot be resolved remotely, our IT professionals will go directly to your site to resolve the issue. Our focus is customer satisfaction and quick response times.
We do our best to fix any problems as quickly as possible, and to prevent them from happening again in the future. We can tailor a support plan to suit your needs and budget. Our service plans cover technical support (we offer IT support 24/7) and/or maintenance services, as you desire. Contact us for more information.
Reliable After Hours Helpdesk
With ITBizTek, you can be sure that your company will receive secure and fast technical IT support service in Toronto, no matter when. Our advanced system streamlines our response time and ensures quick resolution of all your IT support issues.
We know that IT problems don't necessarily occur during regular business hours, which is why we offer reliable and efficient after hours support. No matter what the issue, no matter when you need us, you can be sure our reliable technicians will assist you in all your IT matters.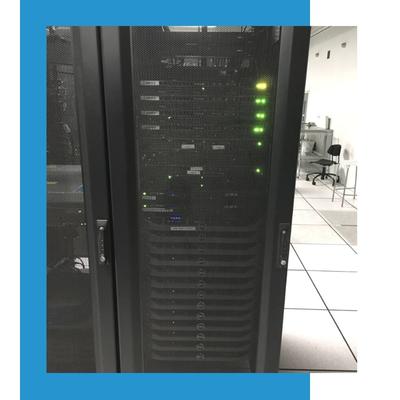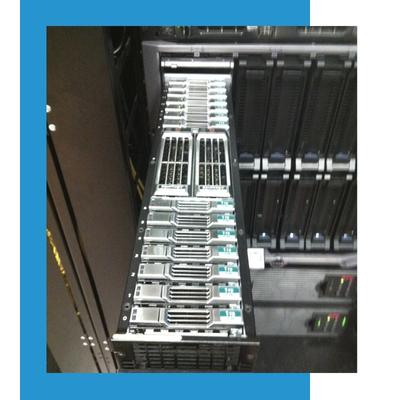 Full Business Applications Tech Support
We can tailor a service plan to suit your needs and budget for IT support and/or maintenance. Based on our assessment, we can determine the best cost-effective service plans that will fully support your day-to-day operations.
We offer technical training for your staff to increase the value of various business applications for your business. After your IT solutions are implemented, we are happy to provide you with maintenance and technical support, to the extent you desire, tailored to your business needs and budget.
Work Remotely Support
Work from home has never been easier to setup. Our experts are here to help your business run smoothly via remote work implementations and solutions.
100% Remote Support – Get the support for any of your IT challenges 24/7 without having to leave the comfort of your home.
Cloud Setup – We're here to assist you with all your data backups, migrations, recoveries, and anything else to ensure your business is protected.
Hardware and Software Solutions – Our team can help you find the right hardware and programs to keep your daily operations running smoothly.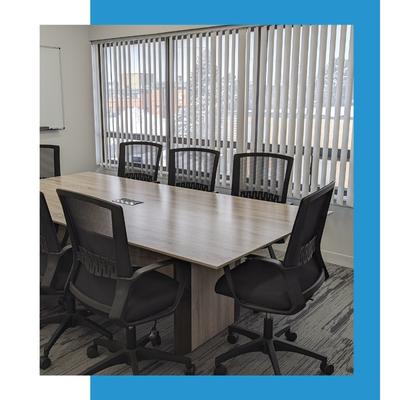 Why Choose ITBizTek for your 24/7 IT Support?
Ever since 1998, our team has been helping businesses and organizations across Toronto and the surrounding areas find the ideal solution for their business processes. From server maintenance, cloud backup and remote work setup, we provide you with a full package of IT support services tailored to your business' needs. Our goal is to help your business through custom solutions that will fuel your growth. We're here to help you avoid costly downtime that is hindering your success and help you focus on what really matters: growing your business.
Our professionals are fully certified to provide a wide range of solutions.
We're always looking for innovative solutions.
We've been providing IT support services in Toronto for over 20 years.
Our 24/7 support services are unmatched.
We take pride in our efficient and prompt service.
Get in Touch
We're here to help you find the best IT solutions for your business. Don't hesitate to drop us a line.
IT Support is a broad term that encompasses any assistance with technology related services and products. In business terms, IT support helps monitor and maintain computer systems and networks across the organization. An IT support company is basically responsible for the configuration and installation of computer systems, diagnostics of software and hardware, and resolving any issues that may arise through constant monitoring. In today's times, a good IT support makes all the difference between a successful and an unsuccessful one. Over the years, IT support has evolved into a complex and fast paced field of problem solving and keeping up with the latest technology advancements.
IT support ensures that everything runs smoothly within your organization, without affecting the processes and the overall structure. IT support can also be customized to the specific needs of the business, depending on the size, structure, industry and other factors. One of the major reasons why you need IT support is cyber security and disaster protection. In a world of many cyber attacks, the role of your IT services provider is to protect your business against these threats by establishing a secure infrastructure. In addition to that, IT services also include backups that are monitored daily. This means that, in case of a disaster, you are still able to retrieve all of the important files and documents that are essential to your business.
Any technologically related service or product basically falls under IT services. This includes cell phones, computers, networks and so on. IT support services include everything from network setup, monitoring, security, and round the clock support for the business.
Basically, any company that doesn't have an in-house IT support team needs outsourced IT services. No matter if it's a small, medium or large business, every company needs full IT support and monitoring, all the time. It is essential that the business is set up on a strong and secure infrastructure because that is the only way to ensure that the daily operations run smoothly. An IT support company is there 24/7 to help you resolve any technologically related issues, so you can focus on your daily operations. 
ITBizTek offers full coverage for all your IT needs and consultation whenever you need it. With us, you can feel like you are fully covered and someone is always there to help you.
If you don't have the right IT experts by your side, many things can go wrong. If you don't have the proper security measures in place, anyone will be able to access your company's sensitive data. That's why it is essential that your IT systems are set up properly from the beginning. Also, one of the most common issues is maintenance. Without proper maintenance you risk network failure. This can, in turn, result in your business losing important data and being shut down for days. Always have your IT provider maintain your setup as this is the only way to ensure your business continues operating smoothly. 
It is essential that a startup gets full IT coverage from the beginning. This includes having a professional panel and a network running smoothly. You should also ensure that you have a network that can handle the workload. If your company deals with heavy graphics, for example, then a standard 1GB switch won't be enough to carry all the data. You need properly size your switch and build a good infrastructure, establish workstation security and put the right protection in place. At first, this may seem overwhelming and costly, but it's always better to invest a little more into a proper setup from the beginning than to keep fixing IT problems later. If your startup doesn't have a solid IT infrastructure, you will experience issues that will affect your business significantly.
There are many IT companies out there that claim that they are experts, but the truth is that IT is an evolving industry with enormous advancements that arise on an almost daily basis. We've seen experts in the field get run over by these fast paced changes, to the point where they are unable to keep up. One of the most important rules is to find someone who can keep up with the latest advancements in technology. Here are some tips to follow when looking for experts for your IT infrastructure. 
Experience counts a lot. Check how many years they've been in business. 

Check their Google reviews. A simple search will tell you what you need to know about the company.

Ask around and see if anyone else is using this company? Would they recommend their services? 

Ask the right questions. An IT company may claim they offer full support, but make sure to verify what that support includes. Is there a helpdesk? Do you have access to 24/7 monitoring and support? Do they have insurance (a really important question which will show you how legit the company is).
IT Support has many benefits. The main one is that it keeps your business running smoothly no matter what happens. Good IT support will help you with:
Saving costs

Saving time

Technological support

Trained professionals who understand IT

You can focus on your business instead of wasting energy on IT matters

Increased efficiency and productivity

Streamlined operations

Improved security and stability

Round the clock support