Consultants for all your IT needs
Our certified technicians can help your business or non-profit organization streamline processes and ensure on-time project delivery. We are here to understand your needs and work with you to apply the strategies that will help you achieve your objectives and goals.
Our IT Consultants will:
Understand your requirements and business needs.
Analyze your IT system and plan a timeline for completion of the project.
Implement a technological solution to meet business needs.
Provide important advice on technology best practices.
Produce detailed reports on the efficacy of the technology.
Small to Medium
Companies
(1-20 Employees)
Startups and small businesses from all industries need an IT service provider that will provide them with the stability and reliability to keep their business running smoothly. ITBizTek provides reliable IT services for small to medium-sized companies.
Medium to Large
Companies
(20-50 Employees)
To keep their day-to-day operations running smoothly without the risk of losing valuable data, medium and large companies need a dependable IT company to support them, regardless of the industry. We provide consistent support for medium and large companies.
Large
Enterprises
(50+ Employees)
It is essential for large enterprises to have a trusted IT service provider, no matter the industry. With consistent backups monitoring and 24-hour IT support, we ensure that large enterprises get the IT services they need to run their business smoothly.
Consultation to Optimize Your IT Setup
ITBizTek is your one-stop shop for all IT consulting services. Whether you're looking to implement new technology or install new hardware, our team of certified and experienced technicians can help.
Upon installation, we test everything, ensuring optimal configurations. In fact, we check by testing multiple combinations of software and hardware. By doing so, we can guarantee that your daily operations run as smoothly as possible, without any bugs or flaws. Contact us, and we can optimize your IT to best fit your needs.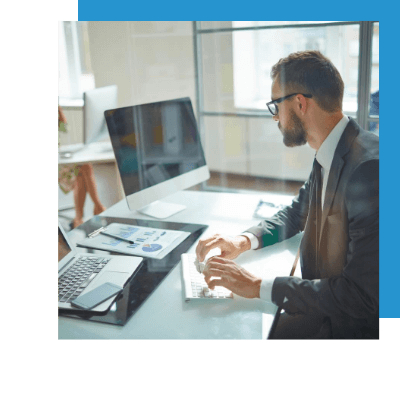 Bring Your Vision to Life
Our certified professionals are dedicated to providing unique designs that best fit your company's needs. Upon our initial IT consulting, we go through the ins and outs of your business or non-profit organization. This is so we can gauge your business and what it stands for. Then we go into what you want to see, and our team presents you with all the possibilities.
Once we've established a direction, we can get down to the details of the project, from style and structure to colours and everything in between. The goal is to provide our clients with a customized design solution that represents their company in the best way possible.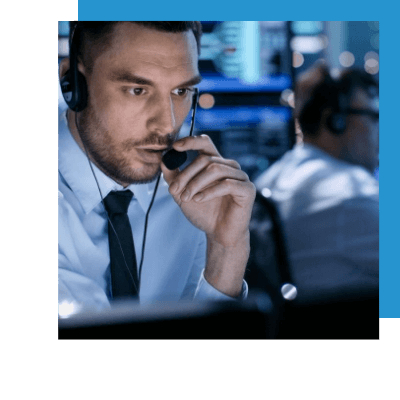 IT Consulting – Hardware & Software
At ITBizTek, we carefully examine your company and create an assessment of hardware and software solutions that best suit your business or non-profit organization. Our certified technicians keep up with the latest products on the market and take cost and quality into account when providing recommendations.
In addition, due to our relationship with hardware and software providers, the costs of goods are significantly reduced and that saving will be passed onto you. Beyond providing hardware solutions, our team will set up the hardware for you as well as train your staff to increase efficiency. Contact us for a free assessment today and find out how much our IT consulting services can help you.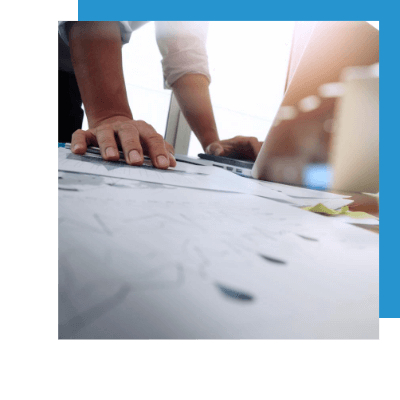 Enhance Your Workforce
As part of our IT consulting services, ITBizTek also helps you utilize the new installation to its full potential. Our certified professionals train your workforce in order to familiarize them with the new technology as well as to make the transition process easier.
This will allow your staff to learn new skills, and allow your company to continue running as smoothly as possible despite technological changes. Contact us and we'll help you create a super team of employees.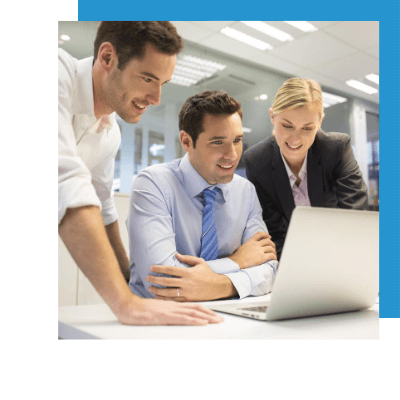 Current Infrastructure Consultation
With over 20 years of experience, our team of certified technicians has seen it all. No matter what industry you are in, we can help you optimize your current infrastructure and guide you toward the ideal IT consulting solutions for your business or non-profit organization.
From a detailed assessment to a comprehensive plan, our audits can help you improve your workflow and enhance your workforce. So contact us today and see what tweaks need to be made and what needs to change in order to reach your business goals.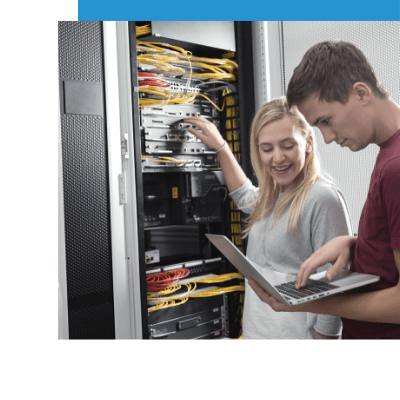 Why Choose ITBizTek Consulting Services?
Having been in this industry for over two decades, our only goal is to provide IT consulting services to businesses like yours in order to help optimize their daily operations and ensure they run as smoothly as possible. We are an IT outsourcing company located in Toronto that provides our clients with personalized services, including comprehensive plans, as well as continuous 24/7 support.
Certified professionals
Wide range of services
Innovative solutions
Operating since 1998
Superior customer support
Prompt and reliable service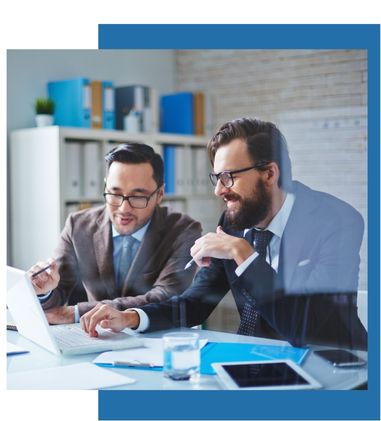 Get the Quality You Expect from a Canadian Business
Finding the right IT consulting services can be difficult, especially if you're looking for high-quality services in Toronto and the GTA. Fortunately, ITBizTek is here to help. With years of experience providing comprehensive IT consulting services to businesses of all sizes across the GTA, ITBizTek is the perfect partner for any Canadian business seeking quality support and guidance.
Our team at ITBizTek are experts in modern technologies such as Cloud Computing, Network Security, Big Data Analytics, Digital Transformation Consulting and more. Our proven expertise allows us to provide an unmatched level of service for our clients, from developing custom software solutions that meet specific needs to consulting on best practices for data security or managing complex applications. With our range of services and deep technical knowledge, we ensure that Canadian businesses get the highest quality IT consulting they expect and deserve.
Get in Touch
We're here to help you find the best IT solutions for your business.
IT Consulting Services FAQs
The IT consultants at ITBizTek can help you find the solutions to move your business forward. Here are just some of the things that an IT consultant can help you with:
Defining the scope of your projects

Defining and analyzing software, hardware and network requirements

Managing and planning the resources and the schedule

Handling installation, training and testing

Implementing new systems
ITBizTek's consultants can bring the specific experience and knowledge to complete your project by understanding your organization's technology needs. With the ever-changing IT landscape, it is essential that your organization implements the best practices and technology that will help you move forward today and in the future. ITBizTek finds the right solutions and brings them to you at the right time. We can help you purchase, install, plan and maintain your company's IT systems by managing everything on your network, including internet connections, end-user devices and anything in between.
Whether you need a specific service or a combination of our IT support solutions, we've got you covered. Our team can help you focus on your business and not IT issues with one-stop-shop IT solutions and cost effective services. We provide long term solutions that provide minimal surprises and mitigate downtime.
ITBizTek is a fully managed IT service provider that will cover any technical services for your company. We will assess your current needs and based on that, provide you with a curated solution that consists of a variety of services, including IT helpdesk, backups, disaster recovery, reporting and much more.
Upon assessing your individual needs, we will suggest a selection of carefully curated solutions. Our team will then help educate you on the pros and cons and provide you with the best option for your long-term goals. Our IT business consulting is designed to be targeted and flexible.