Managed service providers offer a plethora of services to big, small, and medium businesses. The main benefit of working with an MSP is that you can focus on your day-to-day work, without having to worry about maintaining and managing your own tech.
A lot of work can be at risk without proper IT management, especially when you consider security practices, business continuity and disaster recovery, supporting a mobile workforce, and more. After all, your IT operation is the foundation of your business, so you need to make sure you choose an IT provider who will do the best for your business and keep your business information safe.
Asking the right questions can help you ensure you're choosing the right provider for your business and that they are a good fit for your needs. Asking these important questions will ensure you have a clear understanding of your organization's IT network, computers, and security.
#1. How will you keep my business protected and where will my passwords be stored?
​​Cybersecurity protection is critical to keeping your business' data safe. Your IT service provider has all the keys and data to your network, and they have become prime targets for hackers and cybercriminals.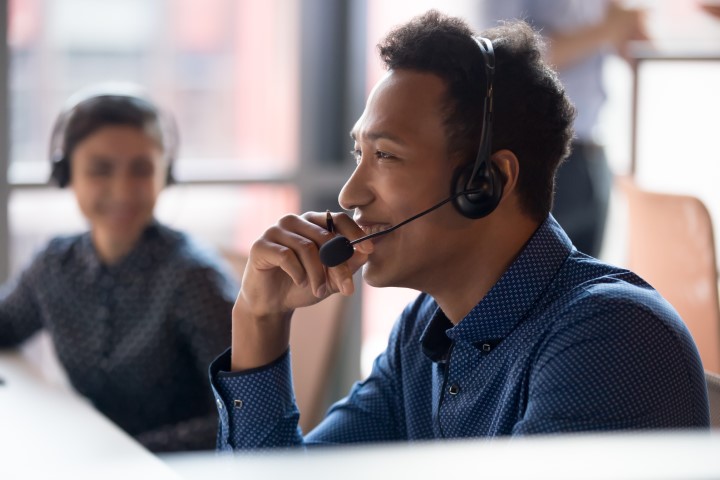 So, it is important to ask them how they are going to keep all your important information safe and secure. Understanding how your managed IT provider executes their cybersecurity plan is an important way to learn vital information, while also providing you with the peace of mind that your business is protected from cyber threats.
#2. Where is the source of your cloud infrastructure?
It is extremely important to ask if your IT providers' cloud computing is through their own services, or if they are using a third party to provide cloud services. This is a vital piece of information to know because if they are providing cloud services through a third party, your information might not be as secure.
A third party may not have the same security standards as your IT provider, which is why it is safer to use a managed service provider that offers its own hosted cloud services.
#3. What type of help desk support do you provide?
It is important to find out what kind of help desk support services your IT provider offers. A managed service provider that offers live help desk support can provide you and your business with immediate assistance when you need it.
24/7 live IT support allows your employees to continue working without getting frustrated by any technical problems that may arise. Live help desk support is especially important for businesses that have employees working after regular business hours, as they can receive assistance right away, without having to wait until the next business day.
#4. What is and how will you implement your data recovery plan?
You need to know how your IT provider can protect your data, should a disaster ever occur. Your managed IT service provider should be able to keep your business protected from cybersecurity threats. They should be able to do this by having a policy and procedure in place.
The loss of important data can happen in many different ways, so you need to make sure your provider will allow your business to gain access to a data backup and recovery plan that will keep your company protected against any situation in which data can be lost.
#5. What kind of network monitoring system do you use?
Network monitoring services provide your business with an extra layer of protection and can detect any potential issues and threats before they turn into more severe problems. So, it is incredibly important that your IT provider offers network monitoring services, and that you know how they work.
#6. How much access do your employees have to customer data?
If you are entrusting all of your business's data with an IT provider, it is incredibly important to understand if your data is being stored in a way that's easily accessible to the provider's staff or not. If their employees do have access to your data, it's important to know how trustworthy these staff members are.
If you and your business are in need of a professional managed IT service provider, we are here to help you. You can trust ITBizTek to provide you with optimal IT solutions that are customized to your company's needs. Give us a call today at (416) 342-1568 or contact us on our website.