As a business owner today, IT support is essential. There is no question regarding the importance of such services in keeping your business running and growing. If you are still on the fence about hiring a support team, here are some of the main advantages such services have to offer.
Technical Support
Not everybody is a tech wizard and this is precisely why you need an expert in your corner. Not only do these professionals have a thorough understanding of current technology, but they also undergo continuous training when new technology is developed. This means that you will always have the best of the best just a phone call away! You and your employees can contact these professionals directly whenever you need.
Cost Savings
Outsourcing your IT needs will cost less at the end of the day. If you were to compare the costs of an in-house expert or team, the financial implications are greater with the in-house option. Especially when you consider the number of experts involved in providing you with the support you need. In many cases, a single in-house IT expert will not prove sufficient when it comes to maintaining security, data backups, resolving issues, performing upgrades and regular proactive steps to keep your business running smoothly.
High Productivity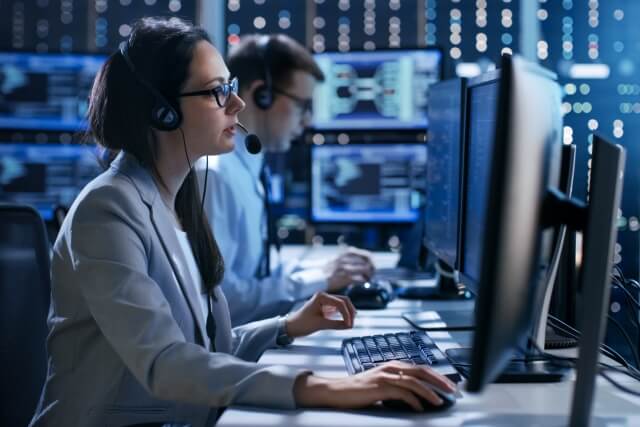 With a team handling all of your IT needs, you and your employees can focus on more pressing matters – such as serving clients. Keeping your business moving forward and ensuring maximum efficiency is essential if you want your business to grow. With the help of prompt and reliable IT services, you can rely on all the processes in place and this will ensure smoother operations on a daily basis. There are also a number of technological advances that can help make your business more productive. Depending on your business model, your IT specialist will be able to make suggestions and recommendations in this regard too.
Secure Access to Files
There are few things worse than the worry of sensitive information being compromised due to poorly implemented and managed systems. By outsourcing your IT requirements, you can rest assured that you and your staff will have secure access to all business files. Cyber attacks have become even more frequent these days. It's not only large companies that are the target, many small and medium businesses have also become easy targets for such malicious attacks. Keep your business and all confidential information safe by investing in professionally Managed IT Services.
Protected Data
One of the most common ways in which data can be compromised, other than through hacking, is through data loss. Unexpected tech failures can result in the loss of important information which is why it is so important to have a Disaster Recovery Service in place. Instead of burdening yourself or your staff with this often tedious task, you can leave it to the pros at ITBizTek. Knowing that all that data will be backed up by experts and stored securely, is just what every business owner needs to rest easy at night.
To find out more about how our team at ITBizTek can help you improve your business with specialized IT services and business solutions, contact us today at 1 (877) 275-8774. We are always happy to answer any questions you may have and provide you with an estimate for the services you need.