If you are a business owner and you want to know which IT management solution is best for you, it's important to make sure that you know what to expect. While some companies hire in-house staff, the majority are moving away from this approach due to several reasons. Below, you will find 8 reasons why IT consulting companies are taking the lead and becoming the number one choice for businesses of all sizes.
IT Experience
There is no substitute for experience when it comes to specialized IT services. Managed IT service professionals are able to work quickly to solve and even prevent issues. The more experience a technician has, the better they will also be able to guide you over the phone should you require remote assistance.
Increase Security
Managed IT services will help you keep your business safe by protecting your online platforms and access to systems. These specialists are always up to date with the latest tricks and techniques used by those with malicious intentions. In other words, you can rely on your IT team to take preventive steps that will keep your company and data safe.
Improve Backups
Rather than having to back everything up yourself, you can leave it to the experts. If each of your employees or even one employee is charged with this task, it can put added pressure on your own resources and errors may occur. Managed IT services ensure that all of your data is backed up on a secure cloud. No matter what happens to your on-site computers, you can rest assured that there will always be a recent backup stored safely elsewhere.
Protect Company Data
The last thing any company wants is for their data, client information and trade secrets to be revealed. An IT consulting company can help you develop the best plan to keep your data protected. This goes far beyond damage control or fighting off attacks as they happen. It is, in fact, a proactive approach that will help you stay ahead of those malicious attacks.
Create Predictable Budget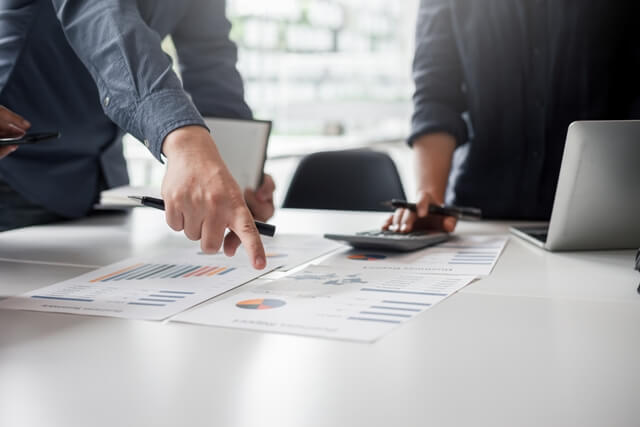 From a financial perspective, hiring an IT consulting company will enable you to budget for your IT expenses. You will sign an agreement with the company and they will provide you with the services agreed at the rate you have negotiated. There will be no more question marks each month when the time comes to paying bills. This is just what every business owner needs in order to set a monthly budget and accurately document costing in order to enjoy a reasonable profit.
Improve Technologies
Business owners, no matter how tech-savvy they may be, do not always know which IT solutions will work best for their needs. Sometimes the most expensive devices are not necessary and you could better invest your capital elsewhere to grow your business. Having a tech genius in your corner will help relieve you of the burden of choosing between dozens of devices and tools.
Focus on Business
Since you will not need to spend any time worrying about IT maintenance, security, backups or anything along these lines, you can focus on your business instead! This means that you can invest your time where it is needed most – on customers and your employees. By spending more time on these essential areas of business, you can improve efficiency as well as profitability.
Save Money
While some companies still insist on hiring in-house IT technicians, this is not the best option when it comes to finances. Hiring one person alone will require that they sign a contract, are paid a salary and you may need to offer benefits too. In addition, they may not be able to handle the workload which means that you may need to hire more than one IT professional. Choosing an IT consulting company means that you get access to a team of experts who are constantly working at protecting and improving your business. In addition, this monthly fee will prove significantly less than the salary or salaries you would otherwise need to pay to in-house staff.
At ITBizTek, our team is trained and experienced in providing the very best in managed IT services. Contact us today at 1 (877) 275-8774 for more information and to obtain an estimate. Our team will be more than happy to answer any questions you may have and discuss the best plan of action.