With so many different business solutions available, making the right choice for your business can feel overwhelming. The key to choosing services that will help drive your business in the right direction is understanding what each type of service has to offer. Two services that are often confused are IT support and help desks. Here's what you need to know about the two before making any decisions.
What Help Desks Have to Offer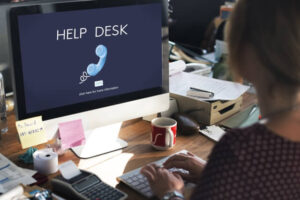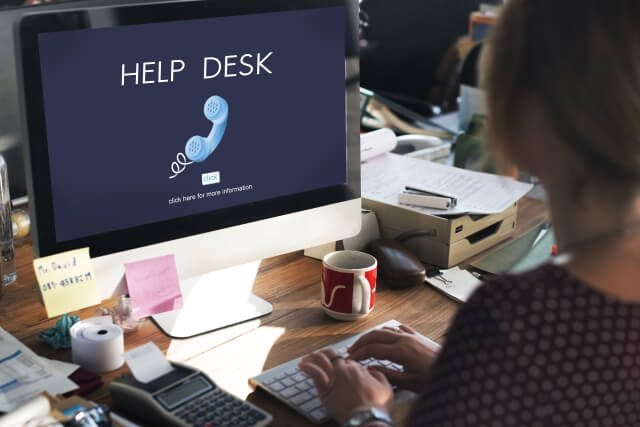 A help desk is a central point of contact. Should a problem occur, you or your staff can contact the help desk operators and a technician will determine what is causing the problem. In some cases, a help desk operator might be able to guide you through several steps to resolve the issue. Otherwise, the work is then delegated to the relevant team or department in order for the issue to be fixed. This is the full scope of a help desk and the team could be internally or externally based. Help desk support is also usually offered on an individual basis. In other words, assistance is offered for a single device when the problem is called in. No proactive steps are taken.
What IT Support Offers Businesses
IT support covers a wider range of issues beyond that of technical assistance. When you invest in professional IT support for your company, you can expect help from day one. This means that you will enjoy expert advice and assistance during the planning phase too. By setting up the right systems from the start, you will enjoy greater productivity and less downtime. The team of IT support specialists will set up and continuously maintain both software and hardware. IT support works proactively behind the scenes to keep everything running smoothly. Whenever updates or upgrades are available, the necessary work will be performed without business owners having to put in a request. In many cases, updates are provided without anyone even realizing it! IT support applies to networks and server rooms rather than individual device assistance and repairs.
Some Main Differences
While the help desk focuses mainly on technical issues, IT support concentrates on the business as a whole. The best way to think about it is to consider the help desk as the problem solver in the event of technical incidents while the IT support team works to better the business in several aspects. Help desks focus on a specific set of technical issues while IT support offers assistance with all IT matters.
Since IT support services are clearly the top choice for many businesses today, you might be tempted to rush off and get started. Before you do, however, keep in mind that setting up your own service desk often comes at a very high cost. Managed IT service providers can help give you what you need at a fraction of the cost. Contact ITBizTek at 1 (877) 275-8774 to find out more about the professional services we have to offer and get your quote today!