It's no secret that running a business often involves significant expenditures of both time and money. Juggling tasks such as overseeing inventory, managing employees, and handling office or product space, among other responsibilities, can result in high costs. So how can one go about saving on these expenses? Cutting costs might be the most practical way to go about it. But how does investing in an IT company help your company save money?
Unless you run a brick-and-mortar company, where none of your products or services are listed online – having an IT company under your belt is a worthwhile asset.
The majority of modern businesses require an online service, whether it is an online inventory, an ordering process, or a customer loyalty program. Having an IT service provider on your side can mitigate the risks of cyber attacks, data breaches, or loss of company data. In addition, running a website requires maintenance, especially if you are running an e-commerce website. With how the global pandemic has affected businesses, it's no surprise that the majority of them have shifted online. So, unless you have a specialized team of IT professionals within your company, hiring an IT company to manage your information technology is the optimal solution.
The question remains, how?
Preventative Measures
The biggest advantage of having an IT company is that they can assess and review your current company infrastructure. This includes helping you identify key challenges as well as providing solutions that will ensure your day-to-day operations run smoothly.
When you choose ITBizTek, we ensure that all of the strategies work within your budget and provide necessary recommendations that help optimize your company's online processes. During the planning phase, ITBizTek professionals will highlight solutions and customize them to fit your company's needs. If the overall plan seems ideal, we can help implement it by configuring new technologies and securing your company from any internal and external threats.
The best part about implementing preventive measures is that it is highly unlikely that your company will become a victim of online threats. Whether you are a small or mid-sized business, organization, or even an enterprise, the safety of your company's confidential information is imperative.
Staff Training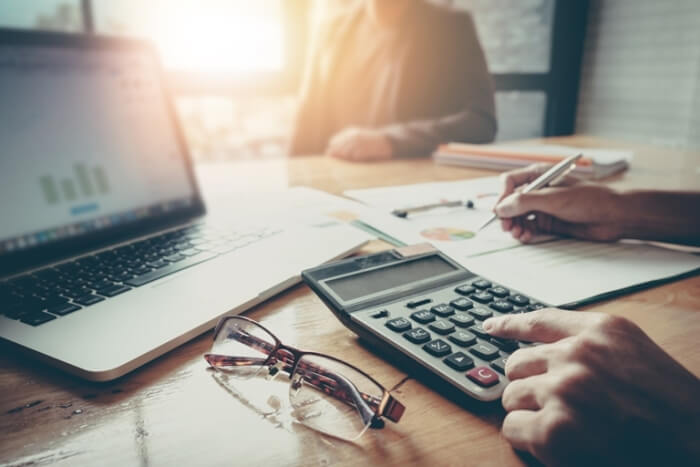 Another form of preventive measures is staff training. The best way to avoid falling victim to a situation is to have prior knowledge of how to mitigate or confront it. An IT company can train your employees and increase their knowledge of potential threats.
Being able to pick up on cyberattacks (for example, a phishing attack) is key to retaining your confidential information. Let's assume you've installed antivirus software on your workplace computers. The issue, especially these days, is remote workers. More often than not, they use their laptops to work from home. Even if you've considered that and have implemented the correct measures to secure your workers' laptops/computers – other threats exist.
Imagine all the documents (including the ones relating to the company) on your employee's computer. If the employee unknowingly opens the phishing email, their user data (which could include login credentials as well as other confidential information) could be at risk. This increases vulnerability to these types of email attack.
From spreading awareness to helping increase your workforce's overall productivity – an IT team can truly transform your workplace security as well as efficiency.
Constant Monitoring
Most IT companies provide 24/7 IT support. This means that in the event something goes wrong with your company's infrastructure – you'll have a team ready and available to assist you, no matter what.
How does it help you save the company, you ask?
If you've opted for Managed IT Services, then consider your company covered. With this type of service, an IT company must monitor and manage your company's cloud, network, servers, and many other necessary things.
It is the IT team's responsibility to continuously (or as agreed upon in the contract) monitor your infrastructure. This means that if a cyberattack is being carried out, the team will take care of it while it's happening or will deal with the aftermath. The same holds true if your website goes under. You will not have to worry about anything. This is fundamentally better since hiring a new IT team can cost a lot more, especially if you're paying every time you encounter any type of issue.
So for immediate fixes, having an IT company on your side is extremely beneficial.
Periodic Updates & Backups
Another advantage is that an IT team will be able to implement all the necessary software updates that are needed to both protect your company and keep it running as efficiently as it possibly can. This service includes checking the hardware as well as the software, implementing disaster recovery capabilities (ideally on/off-site), and partaking in data consistency checks and backup monitoring solutions, amongst other things.
Needless to say, there are a plethora of benefits to involving an IT company beyond protecting your company and increasing its efficiency. An IT company can perform numerous services; from review to monitoring, to setting up new systems, to backing up important files, to network cabling, and much more. We haven't even grazed the surface. But it is evident that by implementing preventative measures, training your staff to detect potential threats as well as monitoring systems, and conducting frequent updates and backups – you lower your risk of losing money – as well as data.
If you think your company will benefit from reaching out to an IT company, give our IT professionals at ITBizTek a call at 1 (877) 275-8774 today. With over two decades in the industry, our team is committed to helping businesses focus on their growth. In fact, our IT solutions have proven to allow companies to gain a competitive advantage in their respective markets. So for custom solutions that will save you money in the long run, strategic planning, and reliable support, connect with us today!