Business owners are always looking for ways to reduce their costs and increase their productivity. One of the most efficient ways to do this is by using MS Office 365, which is a collection of cloud-based, online office tools. With Microsoft Office 365, when you access your task list from a remote location, take notes in meetings, or surf your document library, you're not only saving money but energy too.
Today's world is rapidly moving towards software as a service (SaaS) solution. Commerce is moving from reality to the cloud. Office 365 is a subscription-based cloud service that makes collaboration easier and can enhance the productivity of your business. Microsoft is updated regularly so users always have access to the latest version. The program's latest version has been designed to suit both small businesses and large enterprises.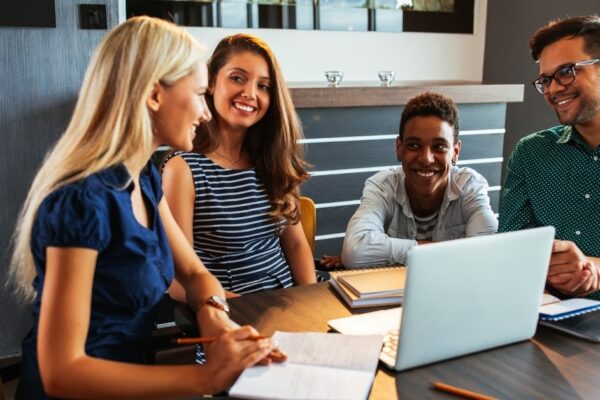 Businesses nowadays depend on the suite's tools to communicate, create documents, and balance their books. Before Microsoft Office, individuals would access programs through physical servers. But now you can access all types of programs with Microsoft Office 365 from anywhere, any time. So, if you haven't migrated to MS Office 365 yet, here's why you should with the help of a managed IT service to help you set it up:
Cost Control and Financial Flexibility
One of the advantages of using Microsoft Office 365 is that it offers flexible pricing options. Rather than paying for software licenses by a single upfront payment, you pay only for what you use every month. There are also multiple subscription plans which allow you to purchase only the solutions you need.
Work From Anywhere At Any Time
Office 365 lets you work on the go using any device. If you're not at home, you can easily access the same data anytime from anywhere through web access. It is a cloud-based software that allows full-time, part-time, and remote workers to access their files and use two-factor authentication to ensure extra security.
Cost-Effective IT Support and Maintenance
Installing, supporting, and upgrading any platform involves huge costs. This infrastructural cost is reduced significantly when using Office 365. You don't need to worry about servers going down or having to install, support, repair, or upgrade your system anymore.
The cloud-based Office 365 service is updated automatically. This means that you have a new, improved version without the need to invest in the latest hardware and software. New functionality is regularly added to Office 365 as well. This functionality is available from the cloud, which means it does not cost you anything to add it.
High-Quality Communication and Collaboration Tools
In this digital age, communication is very important. Collaboration tools are especially important for businesses. The Office 365 applications make it easy to stay in touch with team members and third parties. In addition, Office 365 lets you work on the same document at the same time, increasing productivity.
Office 365 Teams is a messaging-based collaboration platform. It combines messaging, voice, video, and file sharing into a single environment. The platform is appropriate for remote distributed and local workgroups alike.
Security and Compliance
Office 365 comes with top-of-the-line security features and allows you to manage your data in a more secure way. It lets you remotely wipe your data if you lose your device, as well as prevents the loss of sensitive data by implementing a Data Loss Prevention Policy. The latest technology keeps your cloud data safe.
Built In Anti-Spam and Malware Protection
Office 365's anti-spam and malware solution automatically protects all incoming and outgoing emails from malicious software. It helps protect your network by preventing spam from spreading via email. This is enabled by default.
One Drive for Business
Microsoft Office 365 connects the user's device to all the files stored online. This service allows users to store and protect their files, and share them with other people. Users can access and use this data from anywhere on any device they choose.
Office 365 is a powerful productivity suite that helps you do more, so if you haven't made the switch yet, migrate to MS Office 365 now! It will help boost the productivity and overall efficiency of your business. If you need any assistance with migrating to Office 365, or any IT issues, ITBizTek can help you. Contact us today, and allow your business to start working smarter.