We had a client reach out to us looking to upgrade their entire IT setup. Their existing setup was completely outdated and they desperately needed to upgrade and improve their work structure.
The situation with this client was very unique. They had an existing ARP system that was being run from a very old basic computer and their cables were not properly installed to IT standards. We needed to help them update their system and computers.
What We Did For The Client
Once we arrived at the client's office, we performed what we call a complete IT overhaul. 
This required us to:
Install a proper cabling cabinet

Install new server and secure computer and network

Set up a cloud backup
Configure work from home

Update computer and ARP system
This client wanted to be able to work from home securely as well. Laptops were brought in for the staff so they could work remotely and access important company data. Once everything was updated and the ARP system was installed onto a new computer, it was working faster than before! We made sure everything was operating to IT standards and everything was working properly.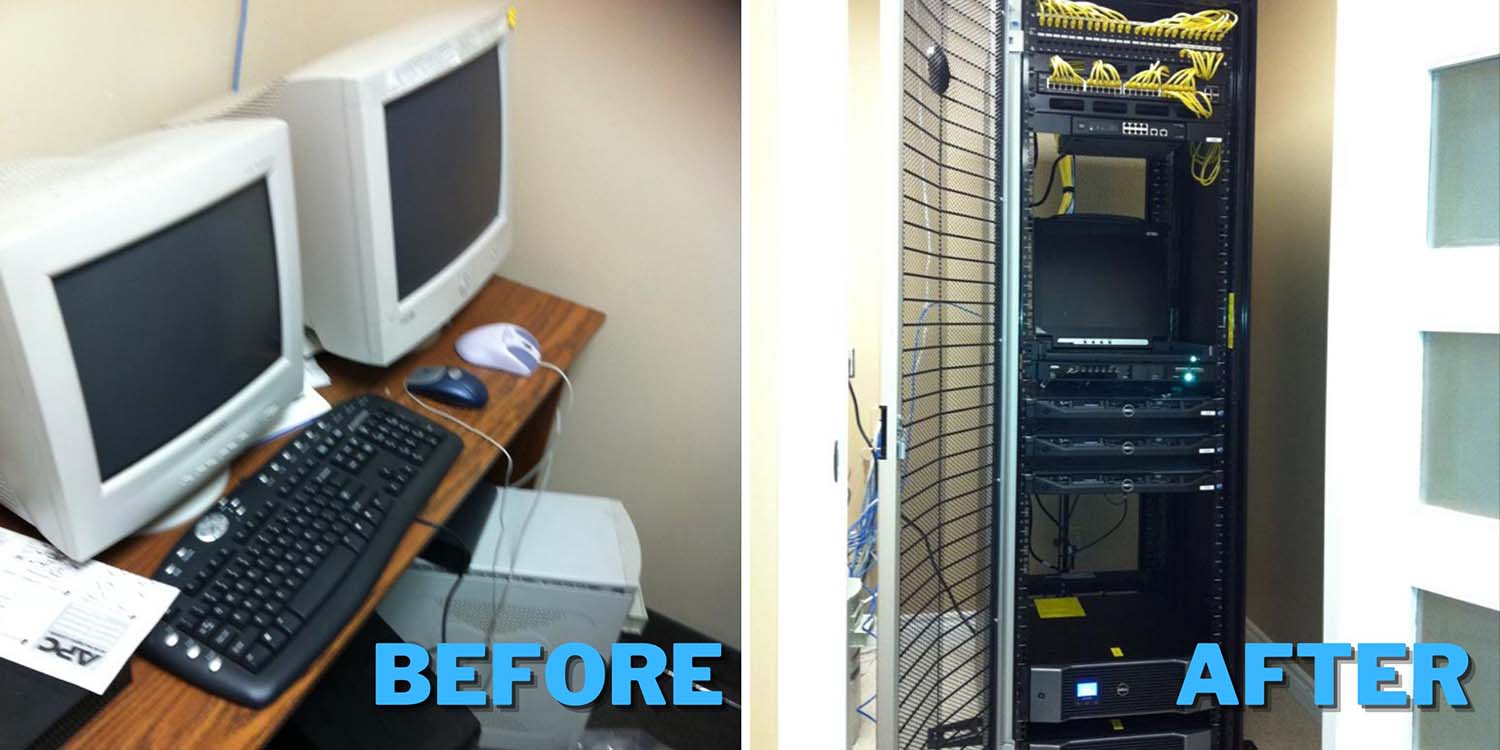 IT Overhaul Result
We were able to complete the IT overhaul for this client and transform their work space from outdated to updated with all the newest technology.  We spoke to the client a couple days after the job was finished and the client expressed just how happy and impressed they were with their new setup! 
The most important thing to remember is that every client is different in their needs, so no job is the same, meaning our team always has to pay close attention to detail to get the job done right! Our IT experts have the knowledge and experience to set up businesses with all sorts of Managed IT Services & IT support. If you need help, we invite you to get in touch with us today at (416) 342-1568.