How ITBizTek Can Enhances Your Office 365 Support Experience?
At ITBizTek, we excel in providing top-notch IT support services for Office 365, helping your organization harness the full potential of this powerful productivity suite.
Our expert team ensures seamless setup and configuration, as well as ongoing maintenance and troubleshooting for all Office 365 applications. We proactively monitor your Office 365 environment using advanced tools and predictive analytics, identifying and resolving potential issues before they impact your workflow.
With strategic maintenance services, including system audits, performance optimization, and capacity planning, we ensure your Office 365 experience is optimized for peak performance and aligned with your business goals. Our comprehensive service level agreements (SLAs) guarantee timely response and resolution, ensuring reliable and predictable IT support for all your Office 365 requirements.
Looking for expert Google Workspace to Microsoft 365 expert migration services? We do that, flawlessly!
Office 365 Products We Support
Microsoft Word, Excel, PowerPoint, and Outlook
Microsoft Teams and SharePoint
OneDrive for Business
Microsoft Exchange Online
Microsoft Planner and To-Do
Microsoft Sway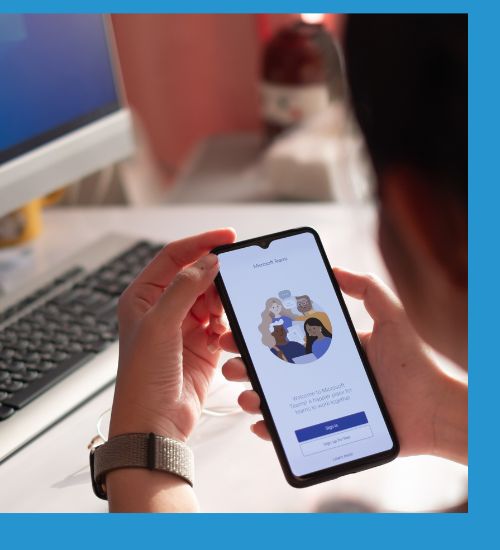 Why Choose ITBizTek as Your Office 365 IT Support Partner?
At ITBizTek, we emerge as the unrivaled choice for Office 365 IT support. Our team of Canadian English-speaking experts blends technical prowess with a refreshing and captivating approach, ensuring your Office 365 experience is nothing short of seamless and efficient. Here's why we shine:
Mastery: With a profound understanding of Office 365, we expertly optimize your productivity suite, paving the way for effortless collaboration and enhanced efficiency. Accessibility: Our user-friendly, single point of contact ensures swift and effective issue resolution whenever you seek assistance. No hurdles, just prompt solutions tailored to your needs.
Transparency: We artfully communicate technical solutions in a language that resonates with you, granting you complete understanding and reaping the full benefits of our IT support.
Alliance: Beyond mere technical aid, we forge an empowering partnership, positioning ourselves as your strategic IT ally. Together, we unlock Office 365's true potential for your business and deliver comprehensive managed IT services that optimize your entire IT ecosystem.
Get in Touch
We're here to help you find the smoothest Office 365 IT Support. Don't hesitate to drop us a line.
 What is Office 365?
Office 365, a comprehensive suite of cloud-based productivity tools by Microsoft, enables businesses to boost productivity and streamline collaboration. From Word, Excel, and PowerPoint for creating and editing documents to Teams and SharePoint for seamless teamwork, Office 365 empowers organizations to work smarter and more efficiently.
At ITBizTek, we understand the significance of harnessing the full potential of Office 365 for your business. Our team of Office 365 IT specialists in Toronto is dedicated to optimizing your Office 365 experience, ensuring you benefit from all the productivity and collaboration features this suite has to offer.