The term "cybersecurity" is an umbrella term these days and can seem vague and confusing to most business owners and consumers. Businesses cannot secure their technological infrastructure with one single tactic alone – a good cyber security service covers all corners of an organization's technological solutions with multiple layers of protection.
The importance of cybersecurity in business operations cannot be overstated in our competitive and modern online environment. Cyber attacks can destroy a business financially with just one attack that seemingly appears out of thin air. Data breaches and malware infections result in a lot more closures of business than you ever hear about. From devices to user habits, cyber security companies examine several aspects of a company's I.T infrastructure. There are many ways hackers can gain access to a company's network, so many that most businesses do not know where their networks are vulnerable. In order to safeguard against cyber attacks, zero-day exploits, and other hacking tools, cyber security consultants need to continuously update their methods and tools to keep up with trending strategies developed by malicious individuals.
Here Are The Elements Of Cyber Security You Should Worry About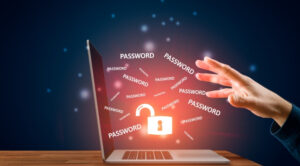 Connected Application Security
This element of I.T security involves, simply, keeping your applications secure. The goal of application security is to keep software applications safe from threats. This is a major focus of companies that develop and sell their applications and cloud services, but it is also important for businesses.
Data breaches in cloud accounts are often caused by misconfigured security settings. Microsoft 365 is a popular cloud service, but many companies don't understand that they need to customize their security settings for it to protect themselves properly. Misconfigured cloud applications are primarily caused by:
Cloud security policies that are not well understood or configured

Inadequate controls and oversight

Overuse of interfaces for governance

Negligent insider behaviour (user error)
To strengthen application security and prevent your apps from being hacked, cyber security consulting services implement multi-factor authentication and administration privilege controls.
Information & Data Security
Keeping information secure is a big job, and a difficult one in today's interconnected web that makes up the internet. The concept of information security encompasses the protection of company data as well as data collected from clients, customers, or vendors. Your data collection, storage, and transmission should be examined by professional I.T and cybersecurity companies that understand where attackers will most likely try to enter your databases, networks, or devices. The company will install security measures to ensure that data is encrypted as needed, and protected from being breached.
Recovery Planning For Disasters
Planning for disaster recovery is a job that can only be done with experience, and a full understanding of how disasters happen. Cyber security consulting services are often sought out by companies when planning disaster recovery after the fact, that is to say, only after an organization experiences the hardships of a cyber security disaster are they incentivized to seek out protection against further attacks. If your business falls victim to a cyberattack, you do not want to become another statistic.
Two Important Components of Disaster Recovery Protection Are:
Breach Prevention and Malware Prevention Strategies

Getting Ready for A Rapid Recovery in The Event of An Attack
Cyber security consultants from ITBizTek implement backup and recovery systems, incident response drills, and strong endpoint protection systems.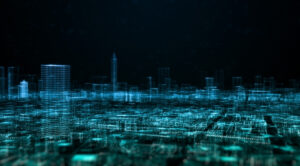 Monitored Network Security
Maintaining a secure network involves planning network security, and working to protect your physical network and all the devices connected to it. Firewalls monitor incoming and outgoing traffic for threats most companies use. Cyber security services ensure network security by securing wireless networks and encrypting remote connections. A network security system ensures that only authorized users can access the network, and that no suspicious behaviours occur in the network that could indicate a breach.
All Around Secure UX (User Experience)
Users' devices, as well as themselves, must be protected. 91% of cyberattacks begin with phishing emails, making end-user security crucial.
The following types of protection services are the bare minimum for any business:
Maintaining Device Service Updates

Antivirus Software Management

Blocking Malicious Websites

Protecting Firmware from Breaches

Screen Locks that Require a Specific PIN Code

Device Detection and Remote Management
It is possible to suffer a breach if an unprotected employee device gets infected with malware, then spreads the infection throughout the company network if you do not use end-user security.
Security awareness training is another important component of end-user security, beyond device protection. It is imperative that employees are regularly trained on how to detect phishing emails, password security, handling sensitive data, and other important aspects of cyber cleanliness.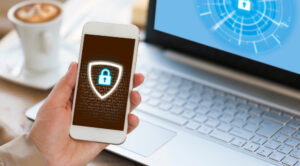 Internal Operational Security
You need to know who is on your network and what they are doing. Operational security takes a strategic approach to evaluating your entire network and computer security strategy as a whole, ensuring that all security tactics are thoroughly coordinated throughout your operations and that none of them conflict with one another. Operational security representatives will often attempt to think like attackers when providing operational security consultations. A potential breach will be examined in all areas of your technology environment. Almost all of your IT security processes fall under the umbrella of operational security. Keeping up with the latest threats and security advances ensures that any I.T security operation as a whole not only secures all areas in the event of a potential breach, but is also regularly updating its security strategies.
Secure Your Business With ITBiztek
Don't ignore any potential or ongoing cybersecurity risks. Your Toronto business can benefit from a cybersecurity assessment by ITBizTek, which will review any potential areas of risk and provide industry-leading solutions.
Contact ITBizTek IT Professionals Today
Contact ITBizTek to find trusted IT professionals to protect you and your business. Never let a network issue cause you downtime again with our around-the-clock network protection, managed IT and cloud backup services.
Head office: 364 Supertest Road, Suite 207, North York, Ontario, M3J 2M2, Canada
Second Office: 9251 Yonge Street, Suite 8308, Richmond Hill, Ontario, L4C 9T3, Canada