Setting Up Azure For Your Business
We begin by conducting a comprehensive assessment of your business needs, understanding your unique operations, and defining specific objectives. Our adept team then customize the Azure setup, aligning it precisely with your requirements. This tailored configuration ensures seamless integration with your existing IT infrastructure, promoting a harmonious digital ecosystem. Through careful implementation of Azure services, we not only enhance your scalability and security but also optimize resource utilization, fostering a cost-effective and agile IT environment.
This personalized setup is the cornerstone of unleashing the full potential of Azure, propelling your business into a new era of cloud computing innovation where efficiency, security, and innovation converge to redefine your digital landscape.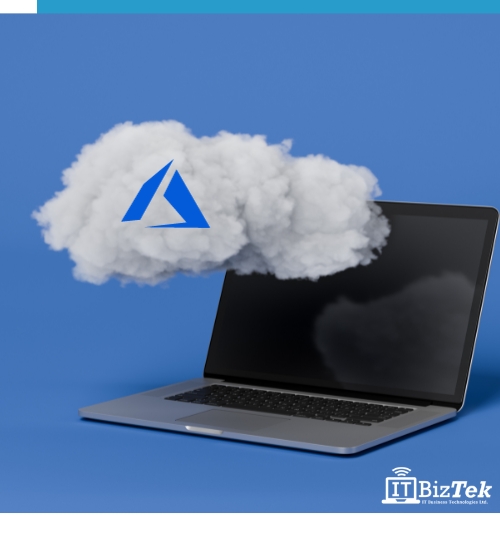 Azure Services We Can Help You Configure
Azure Virtual Machines
Azure Active Directory
Azure Blob Storage
Azure App Service
Azure SQL Database
Azure Kubernetes Service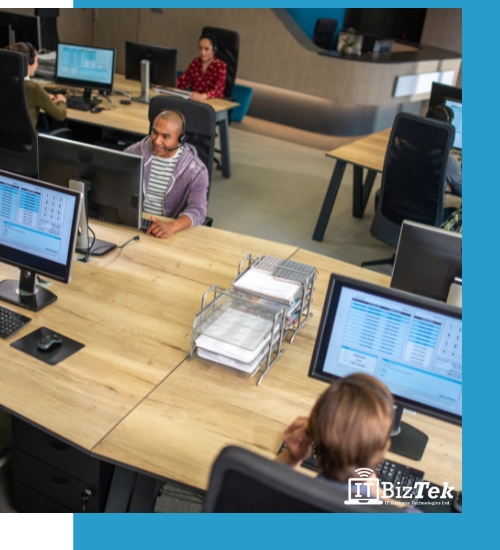 Proactive Azure IT Support
At ITBizTek, our IT support services for Azure go beyond traditional assistance. We offer proactive monitoring, timely updates, and continuous optimization to ensure your Azure environment operates seamlessly. Our expert support teams are readily available to troubleshoot issues, implement security patches, and provide personalized guidance, ensuring your Azure infrastructure remains resilient, secure, and aligned with your evolving business needs.
Furthermore, our dedicated IT support for Azure extends to strategic planning and ongoing consultation. We collaborate closely with your team, offering insights into optimizing Azure services based on evolving industry trends and your specific business goals. Whether it's optimizing costs, enhancing performance, or adopting new features, our support encompasses a holistic approach.
How ITBizTek Elevates Your Azure Journey
Embark on a transformative journey with ITBizTek's comprehensive SharePoint capabilities. Our SharePoint team excels in:
Setup and Configuration: Tailored Azure setup aligned with your business needs.
Cloud Security: Implementing robust security measures for your Azure environment.
Scalability Solutions: Ensure seamless scalability as your business grows.
Integration Services: Seamlessly integrate Azure with your existing IT infrastructure.
Ongoing Support: Proactive support ensuring smooth Azure operations.