In today's digital age, cutting-edge cybersecurity technology is extremely crucial. That's where Sophos comes in. Sophos specializes in providing comprehensive cybersecurity solutions, offering advanced threat prevention, detection, and response capabilities to safeguard organizations against malware, ransomware, and other cyber threats. Their product lineup includes endpoint security, firewall protection, and threat intelligence, empowering businesses to maintain a robust and proactive cybersecurity posture in the face of evolving digital risks. In this blog, we delve into how ITBizTek strategically employs Sophos, a leading cybersecurity provider, to fortify our clients' digital landscapes.
Empowering ITBizTek with Sophos Cybersecurity Solutions
Comprehensive Endpoint Security:
ITBizTek leverages Sophos' comprehensive endpoint security solutions to safeguard our clients' devices. With advanced threat prevention, detection, and response capabilities, Sophos ensures that every endpoint in our clients' networks remains shielded from malware, ransomware, and other cyber threats.
Dynamic Firewall Protection:
Our utilization of Sophos extends to dynamic firewall protection, enabling ITBizTek to create robust security perimeters for our clients. Sophos firewalls offer advanced threat intelligence and real-time threat response, ensuring that our client's networks are fortified against malicious activities.
Unveiling the Benefits for ITBizTek's Clients
Unrivaled Threat Detection and Response:
Clients partnering with ITBizTek experience unparalleled threat detection and response capabilities powered by Sophos. Our integration of Sophos' technology enables us to swiftly identify and neutralize emerging threats, providing proactive cybersecurity measures to safeguard sensitive data and business operations.
Simplified Security Management:
Sophos' user-friendly security management interfaces are seamlessly integrated into ITBizTek's cybersecurity services. This simplifies security management for our clients, allowing them to monitor and control their cybersecurity posture efficiently, with insights into potential threats and compliance issues.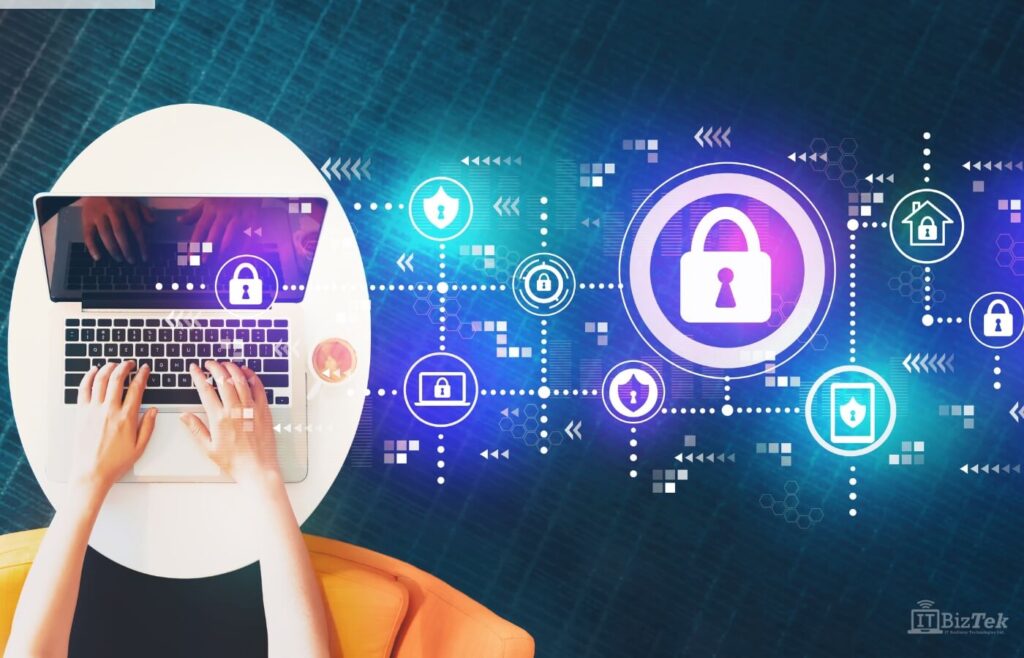 Why Choose ITBizTek and Sophos?
Proactive Cybersecurity Posture:
ITBizTek's strategic integration of Sophos ensures a proactive cybersecurity posture for our clients. With Sophos' real-time threat intelligence, our team is equipped to anticipate and respond to the ever-changing landscape of cyber threats, reducing the risk of security breaches.
Scalable Security Solutions:
Sophos' scalable cybersecurity solutions align perfectly with ITBizTek's commitment to tailored services. Our clients benefit from cybersecurity solutions that can grow with their business, adapting to the evolving threat landscape and ensuring long-term security resilience.
Elevating Cybersecurity with ITBizTek and Sophos
ITBizTek's integration of Sophos' cybersecurity solutions represents our dedication to providing top-tier security services. From comprehensive endpoint protection to dynamic firewall solutions, our collaboration ensures that our clients navigate the digital world with confidence, knowing their cybersecurity is in expert hands.
Contact ITBizTek today to explore how our expertise, coupled with Sophos' advanced cybersecurity solutions, can fortify your organization against cyber threats. Elevate your cybersecurity—seamless protection begins here!