Enhance Your Seagate Experience with ITBizTek
When it comes to delivering exceptional third-party IT support services for Seagate, ITBizTek stands out as the expert you need. We leverage our extensive IT service management expertise and in-depth knowledge of Seagate's intricate technology to offer comprehensive support and optimization. Whether you're navigating Seagate hard drives, storage solutions, or other Seagate products and services, we're your go-to source for guidance.
Our proactive approach ensures seamless Seagate system performance. Equipped with advanced monitoring tools and predictive analytics, we detect and resolve potential issues before they disrupt your operations. Through meticulous maintenance, including system audits, performance enhancements, and capacity planning, we elevate your Seagate environment for peak performance, aligning it with your business objectives. Our comprehensive service level agreements (SLAs) guarantee swift response and resolution times, ensuring reliable and predictable IT support for your Seagate ecosystem.
Seagate Products & Services We Support
Seagate Drive Configuration
Seagate Device Troubleshooting
Seagate Firmware Updates
Software Integration and Optimization
Data Backup and Recovery
User Training and Support
Seagate Barracuda Internal Hard Drive
Seagate Backup Plus External Hard Drive
Seagate IronWolf NAS Internal Hard Drive
Seagate Expansion Portable External Hard Drive
Seagate SkyHawk Surveillance Internal Hard Drive
Seagate FireCuda Gaming Solid State Drive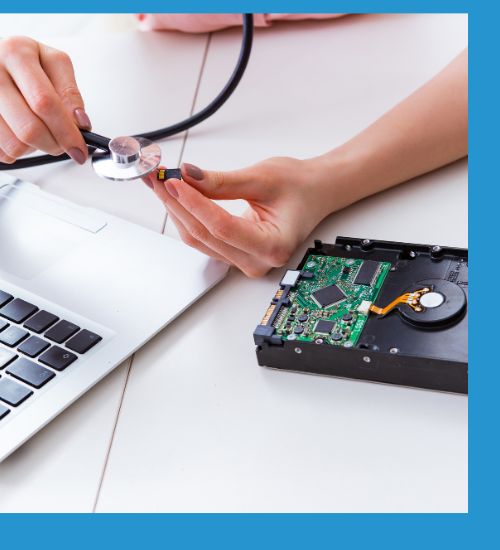 Your Trusted Seagate IT Support Partner
When it comes to Seagate IT support, ITBizTek is synonymous with excellence. Our team of  experts combines technical expertise with a personalized customer journey. Here's why we're the ideal choice for you:
Unmatched Expertise: Armed with profound technical knowledge and experience, we navigate Seagate intricacies effortlessly to ensure optimal performance.
User-Centric Approach: Our single-point-of-contact system ensures swift issue reporting and resolution. We simplify complexities.
Clear Communication: We avoid technical jargon, communicating solutions in a language you understand.
Strategic Collaboration: We're not just problem-solvers; we're strategic allies. Together, we amplify the value of your Seagate investments, driving your business forward.
Get in Touch
We're here to help you find trusted Seagate Support for your business. Don't hesitate to drop us a line.
Explore the World of Seagate
Seagate Technology, known as Seagate, is a global leader in data storage solutions. Renowned for their innovation, reliability, and cutting-edge technology, Seagate products have become an integral part of businesses and individuals worldwide. With a commitment to providing high-quality storage devices, Seagate empowers users to protect and manage their data efficiently.
At ITBizTek, we're dedicated to enhancing your Seagate experience. Our certified professionals specialize in expert IT support services for Seagate products. We bridge the gap between you and seamless, optimized Seagate functionality.