How ITBizTek Can Help
ITBizTek's prowess in third-party maintenance of IBM products is driven by our extensive experience in IT service management, deep understanding of IBM's technology stack, and strategic approach to managed IT services. We provide end-to-end support for a broad range of IBM systems, including hardware like IBM Power Systems, IBM System Z, and IBM Storage, as well as software like WebSphere, DB2, and Tivoli. Our preventive maintenance services aim to proactively identify and resolve system issues before they escalate, leveraging state-of-the-art monitoring tools and predictive analytics.
Beyond the day-to-day 24/7 operational IT support, ITBizTek offers a strategic approach to IBM product maintenance. We focus on ensuring that your IBM systems are not just functional, but optimized for performance and aligned with the organization's business objectives. This involves carrying out regular system audits, performance tuning, and capacity planning, as well as consulting on system upgrades and technology refresh cycles. As part of our third-party maintenance services, ITBizTek also offers comprehensive service level agreements (SLAs) which provide guaranteed response and resolution times, offering businesses the assurance of reliable and predictable IT support. By offering a flexible, scalable, and cost-effective alternative to IBM's maintenance services, we help businesses maximize the value of their IBM investments.
Computers/Workstations:
IBM Personal Computer
IBM ThinkPad
IBM ThinkCentre
IBM IntelliStation
Software:
IBM DB2
IBM WebSphere Application Server
IBM Tivoli Storage Manager
IBM Rational Suite
IBM Cognos Business Intelligence
Servers:
5. IBM System x3650
IBM System x3550
IBM Power Systems
IBM System z Mainframes
IBM BladeCenter Servers
IBM Flex System
Networking:
IBM Cloud Direct Link
IBM SAN24B-5 switch
Storage Hardware:
IBM Storwize V7000
IBM FlashSystem
IBM DS8000 series
IBM TS3500 Tape Library
IBM SAN Volume Controller
Cloud services:
IBM Cloud Pak for Data
IBM Cloud Kubernetes Service
IBM Watson AI Services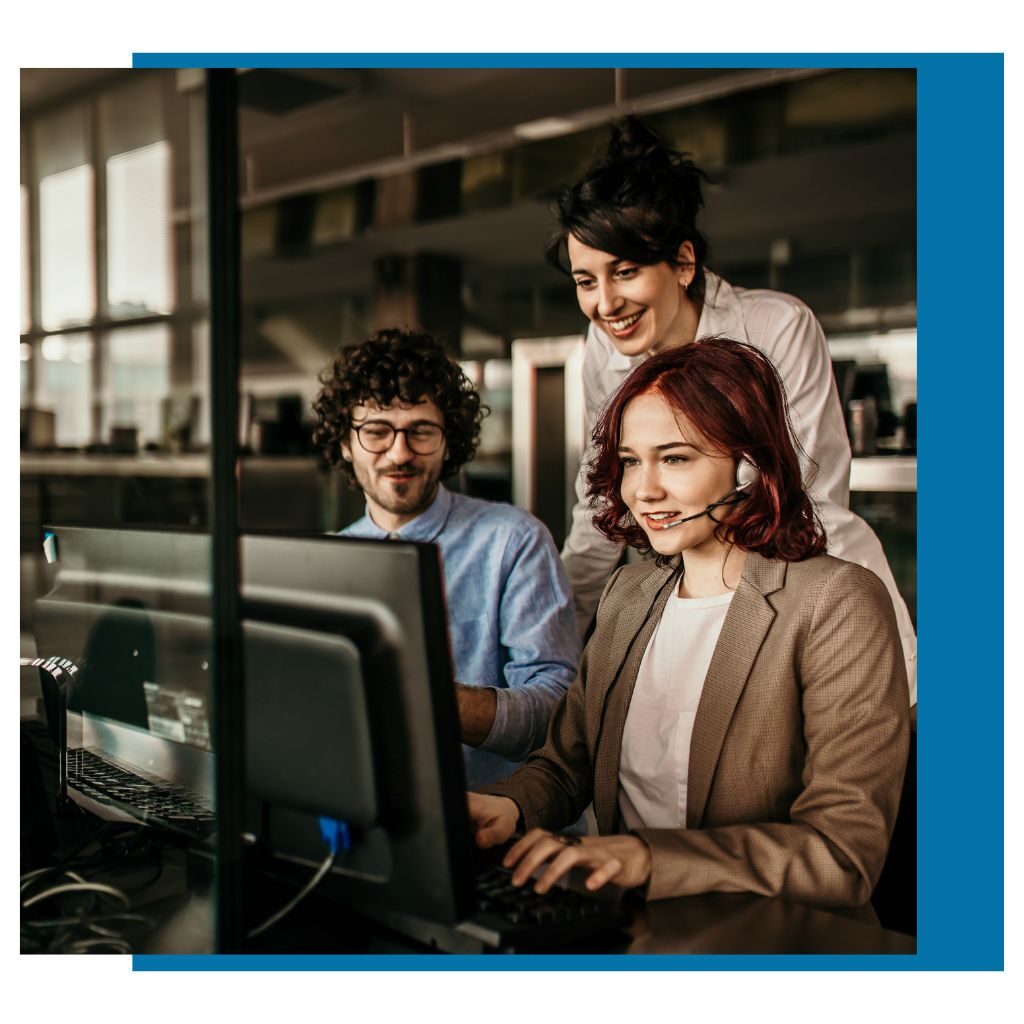 Why Choose ITBizTek For Your IBM Support?
When it comes to IBM support, ITBizTek stands out as a premier choice for small to medium-sized businesses (SMBs). Our deep technical expertise across a broad spectrum of IBM products, from servers and storage to software and cloud services, ensures that your technology infrastructure performs optimally and reliably. ITBizTek's certified professionals are adept at resolving issues as well as proactively optimizing systems for peak performance. With services like system audits, performance tuning, and capacity planning, we ensure that your IBM infrastructure is aligned with your business objectives, and is scalable to accommodate growth.
Understanding that not all SMBs have in-house IT expertise, we have designed our services to be user-friendly and accessible. We offer a single point of contact for all your IBM support needs, simplifying the process of issue reporting and resolution. In addition, we provide clear, understandable explanations of technical issues and their solutions, ensuring that even non-tech-savvy clients can make informed decisions about their IT infrastructure. With ITBizTek, you get more than just technical support for your IBM products – you get a strategic IT partner that helps you maximize the value of your IBM investments and drive your business forward. Choose ITBizTek, the trusted name in IBM support, for unparalleled expertise, customer service, and value.
Get in Touch
We're here to help you find the best Adobe IT solutions for your business. Don't hesitate to drop us a line.
Small to Medium
Companies
(1-20 Employees)
Startups and small businesses from all industries need an IT service provider that will provide them with the stability and reliability to keep their business running smoothly. ITBizTek provides reliable IT managed services for small to medium sized companies.
Medium to Large
Companies
(20-50 Employees)
To keep their day-to-day operations running smoothly without the risk of losing valuable data, medium and large companies need a dependable IT company to support them, regardless of the industry. We provide consistent support for medium and large companies.
Large
Enterprises
(50+ Employees)
It is essential for large enterprises to have a trusted IT service provider, no matter the industry. With consistent backups monitoring and 24/hour IT support, we ensure that large enterprises get the IT services they need to run their business smoothly.
Who is IBM?
IBM, an abbreviation for International Business Machines, was founded in 1911 as the Computing-Tabulating-Recording Company (CTR) through a merger of three companies: The Tabulating Machine Company, the International Time Recording Company, and the Computing Scale Company. In the post-WWII era, IBM became a dominant player in the emerging computer industry with its mainframe systems like the IBM 701 and the System/360, the latter becoming a de facto standard in the industry IBM continued to innovate, creating the first magnetic hard disk, the relational database, and the IBM Personal Computer, which helped standardize the PC market. However, IBM faced challenges in the late 1980s and early 1990s as the tech industry shifted towards software and services. Lou Gerstner, IBM's CEO from 1993 to 2002, led a successful turnaround by shifting the company's focus to integrated business solutions, leveraging its strong consulting services and software portfolio.