How ITBizTek Can Supercharge Your Adobe Experience?
When it comes to delivering exceptional third-party maintenance services for Adobe products, ITBizTek is the go-to expert. With our extensive experience in IT service management and deep understanding of Adobe's technology stack, we're equipped to provide end-to-end support and optimization. Whether it's Adobe Creative Cloud, Acrobat, Photoshop, or any other Adobe product, we've got you covered.
Our proactive approach ensures that your Adobe systems are running smoothly at all times. We utilize state-of-the-art monitoring tools and predictive analytics to identify and resolve potential issues before they impact your operations. With our strategic maintenance services, including system audits, performance tuning, and capacity planning, we optimize your Adobe environment for peak performance and alignment with your business objectives. To give you peace of mind, we offer comprehensive service level agreements (SLAs) with guaranteed response and resolution times, ensuring reliable and predictable IT support for your Adobe investments.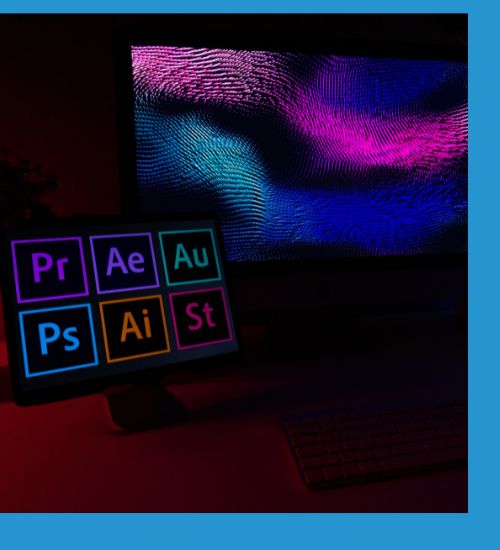 Adobe Products We Support
Adobe After Effects
Adobe Dreamweaver
Adobe XD
Adobe Acrobat and more!
Adobe Photoshop
Adobe Illustrator
Adobe InDesign
Adobe Premiere Pro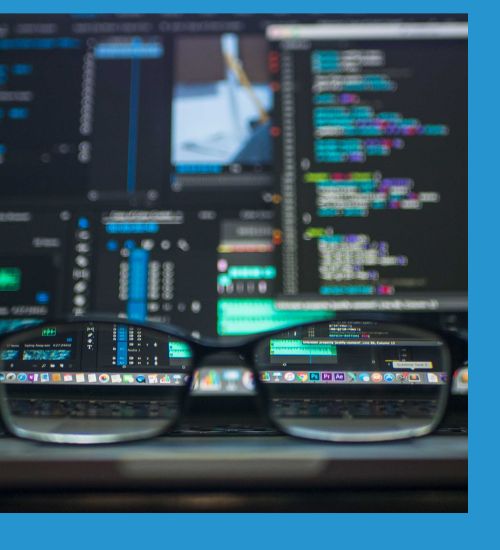 Why Choose ITBizTek as Your Adobe IT Support Partner?
When it comes to Adobe IT support, ITBizTek is the ultimate choice for businesses like yours. Our Canadian English-speaking experts not only have the technical prowess to handle Adobe products but also provide a fun and engaging customer experience. Here's why we stand out:
Expertise: With our deep technical knowledge and experience, we know Adobe inside out. We'll optimize your Adobe environment for optimal performance.
Accessibility: We offer a user-friendly, single point of contact for all your Adobe support needs. Reporting and resolving issues has never been easier.
Clarity: We provide clear explanations of technical issues and their solutions in a language you understand. No tech jargon here!
Partnership: Beyond technical support, we strive to be your strategic IT partner. We help you maximize the value of your Adobe investments and drive your business forward.
Get in Touch
We're here to help you find the best Adobe IT solutions for your business.
What is Adobe?
Adobe, a renowned brand in the world of creative software solutions, has revolutionized the way professionals and enthusiasts approach digital design and content creation. With a wide range of cutting-edge products and services, Adobe empowers individuals and businesses to unleash their creativity and bring their visions to life.
As a leading provider of IT support services for Adobe, ITBizTek understands the importance of harnessing the full potential of Adobe's innovative tools. Our team of Adobe IT specialists in Toronto is here to ensure that your Adobe experience is seamless and optimized for success.
At ITBizTek, we specialize in providing expert IT support services for Adobe products. Our team of certified professionals is well-versed in the intricacies of Adobe's software suite, enabling us to provide tailored solutions that address your unique requirements.