What Is Logitech?
Logitech designs products and experiences that people use every day. The Swiss company focuses on innovation and quality. With innovative computer peripherals, such as the infrared cordless mouse, the thumb-operated trackball, and the laser mouse, Logitech began connecting people in 1981 in Lausanne, Switzerland, and quickly expanded to Silicon Valley.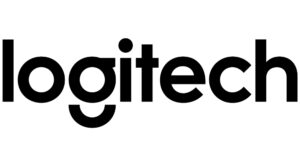 In the years since then, Logitech has expanded both its product design expertise and their global reach. Logitech products are designed to help customers connect and interact with the digital world. To create truly meaningful and unique experiences, they keep design at the center of everything we do.
Through its multi-brand products, Logitech brings people together through music, gaming, video, and computing in almost every country in the world. In addition to Logitech, Logitech G, ASTRO Gaming, Ultimate Ears, Jaybird, Blue Microphones, and Streamlabs, Logitech also has a number of other brands under its umbrella.
Logitech Hardware For Businesses
Logitech offers a wide range of business hardware products, from mice and keyboards to video conferencing systems and headsets. Their lineup covers all the essential needs for everyday productivity, from ergonomic keyboards that provide optimal comfort while typing to wireless mice that enable quick navigation through documents and websites. For audio needs, Logitech offers high-quality wired and wireless headsets with superior sound quality and noise-cancelling capabilities so users can communicate clearly with colleagues or customers.
They also offer conference cameras with advanced features such as facial recognition technology, enhanced video streaming quality and more – perfect for any modern workplace. Besides these products, Logitech provides some unique items to help boost productivity. Their Zone Wireless headset allows users to move freely throughout the office without interrupting their work flow.
Logitech guarantees top-of-the-line hardware products that can help businesses increase efficiency and improve performance.
Why Is Logitech Support Important For Businesses?
Logitech hardware support is incredibly important for businesses, as it ensures that their technology functions properly and efficiently. With the right hardware support, businesses can rest assured that their software, hardware and other electronics will continue to run smoothly and enable them to maximize their productivity. 
Logitech hardware support allows businesses to troubleshoot any issues they may have with their devices quickly, easily and efficiently – with minimal disruption to their operations. Their experienced technicians can help diagnose problems, provide timely solutions and prevent future technical glitches from occurring. This ensures that businesses don't waste valuable time and resources dealing with technical issues – which in turn allows them to focus on the tasks at hand. 
Additionally, Logitech hardware support allows businesses to stay up-to-date with the latest software versions and security patches – helping them maintain a secure working environment against potential malicious attacks or cyber threats. Plus, they offer customized services tailor-made for each customer's needs, allowing businesses to get the best value out of their investments – ensuring an optimal performance level across all platforms. 
In short, Logitech hardware support provides essential tools for efficient business operation – enabling teams to remain productive without worrying about their technology holding them back.
Small to Medium
Companies
(1-20 Employees)
Startups and small businesses from all industries need an IT service provider that will provide them with the stability and reliability to keep their business running smoothly. ITBizTek provides reliable IT managed services for small to medium sized companies.
Medium to Large
Companies
(20-50 Employees)
To keep their day-to-day operations running smoothly without the risk of losing valuable data, medium and large companies need a dependable IT company to support them, regardless of the industry. We provide consistent support for medium and large companies.
Large
Enterprises
(50+ Employees)
It is essential for large enterprises to have a trusted IT service provider, no matter the industry. With consistent backups monitoring and 24/hour IT support, we ensure that large enterprises get the IT services they need to run their business smoothly.
Get in Touch
We're here to help you find the best Adobe IT solutions for your business. Don't hesitate to drop us a line.